Future-proofing your business by creating a diverse workplace
Toby Mildon, Diversity & Inclusion Architect and former Diversity & Inclusion Leader at Deloitte and the BBC interviewed Dr GC for Episode 58 of The Inclusive Growth Show podcast.
In this conversation Dr John Mervyn-Smith talked Toby through The GC Index®, the world's first Organimetric connecting people and business with data that organisations have never had before.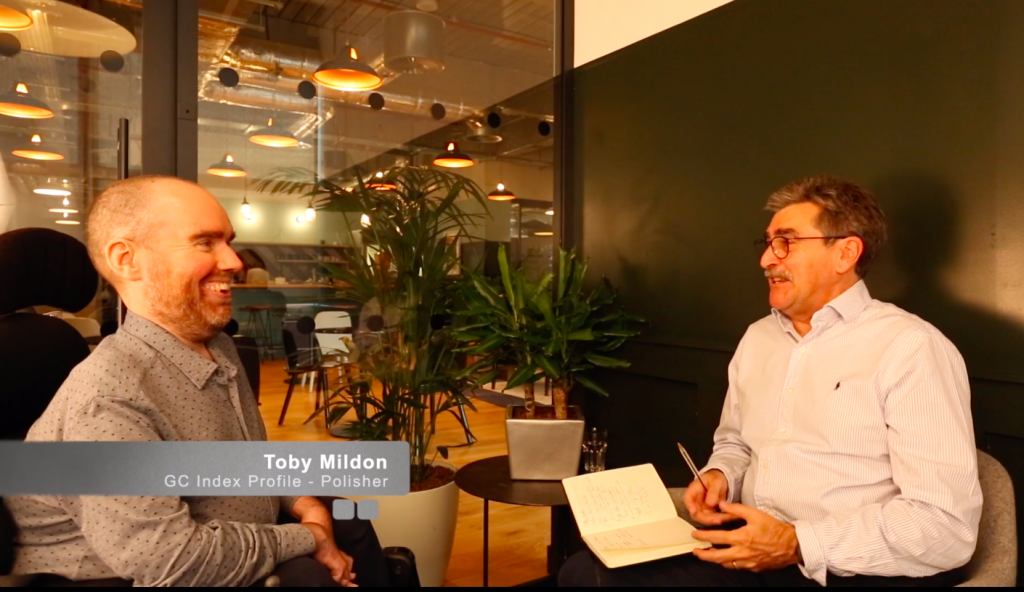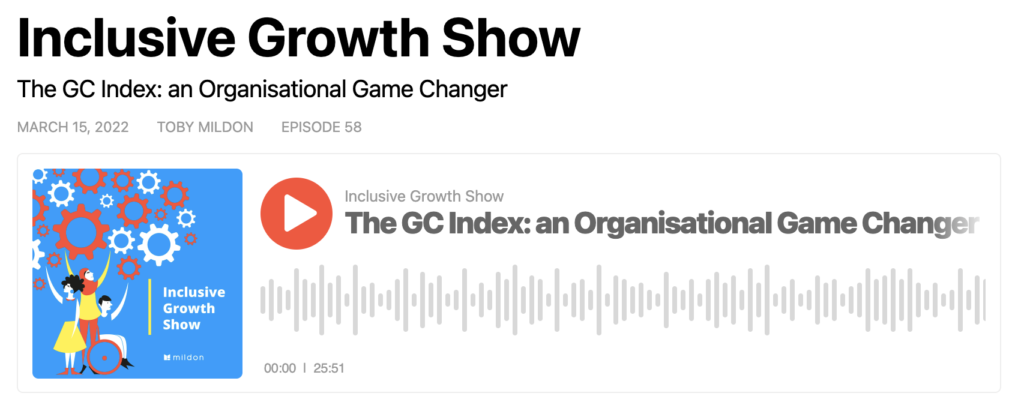 Toby opened the podcast by explaining how he discovered The GC Index® when he was working at the BBC. He was organising a conference to try and get more women into technology and engineering jobs. As part of this, he gave conference delegates access to The GC Index® so that they could better understand where they make an impact. He said, "It provided really valuable insights for the attendees."
What led you to create The GC Index®?
Toby asked Dr GC to share a little about his background and what led him to create The GC Index® with co-founder and Chief Polisher, Nathan Ott.
Dr John Mervyn-Smith said, "I will go back a bit to a significant point in my life, that's strongly influenced me. At the age of 17, I was asked to leave school. I was thrown out essentially, and whilst I can laugh about it now, it was painful at the time."
We all want to make an impact…
John explained how he believes we all want to want to make an impact upon our world. He says, "No one gets up in the morning and goes to work to feel impotent or incompetent. We all like to make an impact on our world.
"If you can picture a toddler learning to walk, they get up, they wobble, they fall back over, but they get up again. This human drive to have an impact upon our world is in us all. When we can't make that impact, we get frustrated…"
He talks about this sense of frustration and how it can cause us to lose energy: "…we can drift into despondency, we can drift into depression. All of us have that human drive to have an impact upon our world and to bring energy to that. This is at the heart of The GC Index® – essentially, it will give an individual, a team, or an organisation a profile of where they like to have energy for impact."
John took Toby through The GC Index® framework, explaining how people, teams and organisations make their impact – whether that be as a Strategist, Game Changer, Play Maker, Polisher or Implementer.
John felt excluded. He was just 17 and left feeling like he'd been written off. But he feels this has shaped him along the way: "I have an abiding interest in how people use their talents and apply their energy to make the most of what they can bring to the world. So, in more recent years, I've spent a good deal of time as a psychologist, profiling people, working with people as a coach to develop them."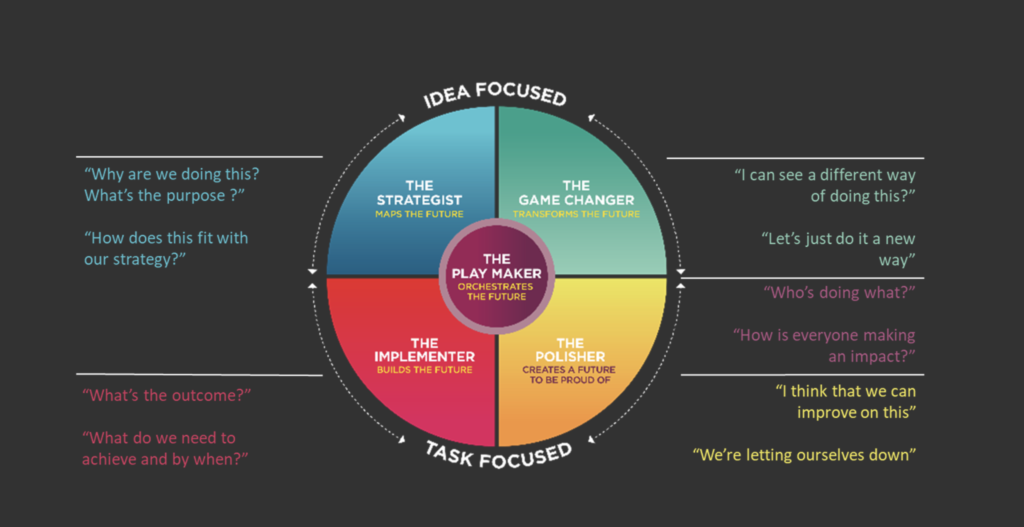 How The GC Index® compares to other profiling tools
Toby asked John how The GC Index® compares to other profiling tools, like Myers Briggs and Business Chemistry.
John talked about the difference between 'being' and 'doing':  "Personality instruments are designed to tell us what we are like as people but The GC Index® starts at the other end and looks at the impact that you're trying to make…so, it's doing impact focus rather than being."
When people ask, "What can I expect of you?" Personality doesn't always lend itself to answer that question. But if you are an Implementer, as identified with The GC Index®, it's much easier to explain how you compliment your Strategist colleagues.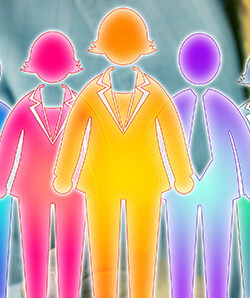 How The GC Index® can support diversity, equality and inclusion
Toby explained one of the reasons he was drawn to The GC Index® was because a lot of the people that he was speaking to in HR who were implementing diversity and inclusion strategies were struggling: "They feel like they are not making an impact when it comes to diversity and inclusion… I think The GC Index® could go a long way to helping people understand what it takes to be able to make that impact."
"The whole point of bringing teams together with what I would call cognitive diversity, is to bring different styles of thinking to what a business is about, to achieve its objectives. So, as soon as you create diversity around thinking styles, you have that potential to develop businesses in a different way."
The GC Index® will give you insights into how people think differently about their world. So, Implementers will think differently about their world to Polishers and if they are allowed to bring that, it makes the quality of debate in teams and the quality of decision-making that much richer.
They touched on how The GC Index® can be used to support the four key areas of inclusion: respect, belonging, progression and empowerment. "If you understand your colleague's proclivities and strengths, it helps develop that respect towards what they bring and where they get their energy."
John explains how The GC Index® framework ultimately allows people to be themselves. He says, "Diversity doesn't work if people feel they're going to have to behave like everyone else. You just end up with this modulus massive – people mimicking each other and that's a recipe for stifling any diversity that you might bring."