A GC People company puts energy for impact at the very heart of everything it does
GC People Company status recognises organisations that value the positive contributions all of their people can bring. It creates a level playing field for everyone to be valued and included for the positive impact they can make to the organisation.
Ultimately it's these organisations that are succeeding in terms of achieving an engaged and empowered workforce and better business performance by:
Creating roles that people feel valued for doing and genuinely enjoy
Building more effective teams that leverage the impact of each person
Improving organisational harmony through enhanced collaboration
Increasing diversity by decreasing "unconscious bias"
Building greater awareness of how each person has an impact
Driving employee and organisational happiness
Jo Lewis, Talent Director at GC People Company TM Forum says: 
"Being a GC People Company enables us to recruit people for the impact they want to make, value people for the impact they do make and develop people for the impact they have the potential to make."
THE BENEFITS OF BECOMING A GC PEOPLE COMPANY
Strengthen your employer brand
GC People Company status recognises you treat people in a respectful, empowered way to help each individual fulfil their potential and have a positive experience. GC People Companies use the branding and status to support recruitment, employee engagement and retention.
Demonstrate you are leading the way in equality, diversity & inclusion
The GC Index® framework helps organisations understand, accept, and value the differences that people bring to the organisation, regardless of race, gender, age, religion, sexual orientation or any other variation such as education, personality and experiences.
Improve employee engagement
The GC Index® creates a common language and framework that supports organisations in achieving high levels of engagement and productivity by creating impactful collaboration.
Help achieve business objectives
We provide you with data and insight needed to help make sound business decisions and enhance performance.
Become a GC People Company
Do you want to create a game-changing organisation and culture to attract, empower and  retain the very best talent?
We believe that everyone has a positive impact and contribution to make, whether they are a global Fortune CEO or a child in a developing country.
Together, with our GC Partners, we work with organisations to liberate their people to make a positive impact in their world.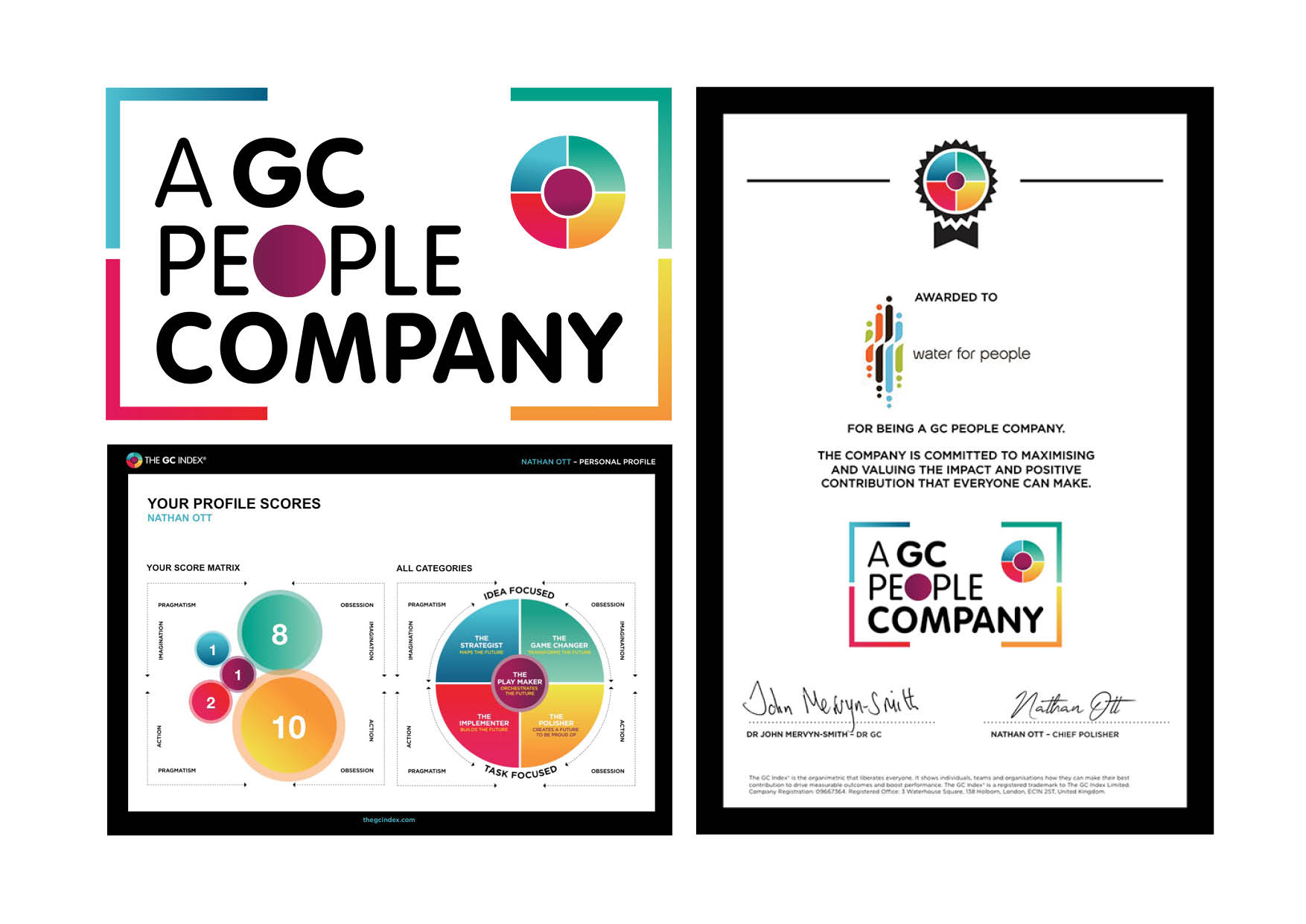 HEAR FROM SOME OF OUR GC PEOPLE COMPANIES®