PEOPLE STRIVE TO BE POTENT
The GC Index® is a technology based organimetric that is increasing global knowledge, wealth and harmony by creating impactful collaboration.
Our community of accredited GCologists are working with our GC Partners to deliver solutions that accelerate individual, team and organisational impact.
The GC Index® provides a common language of impact and collaboration enabling organisations to:
Gain unique insight on people impact
Improve business outcomes
Create a common language across the business
Increase individual performance
Increase team performance
Make more informed and accurate business decisions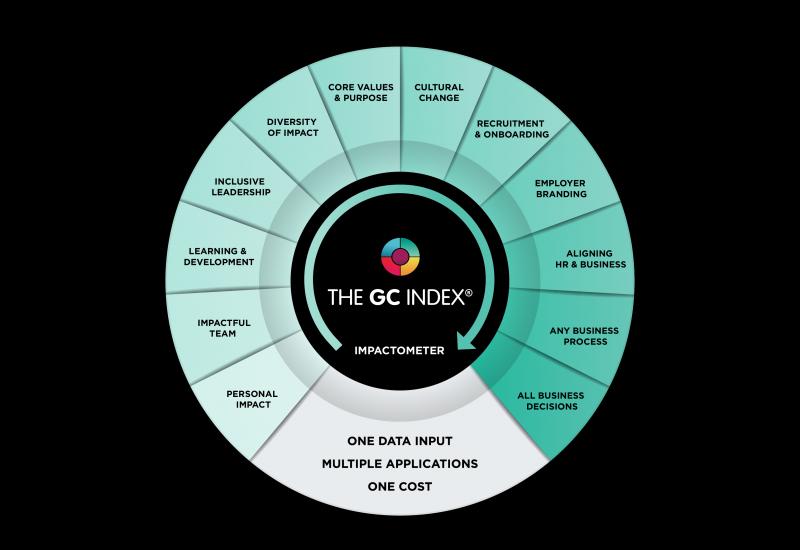 COMMON LANGUAGE OF IMPACT AND CONTRIBUTION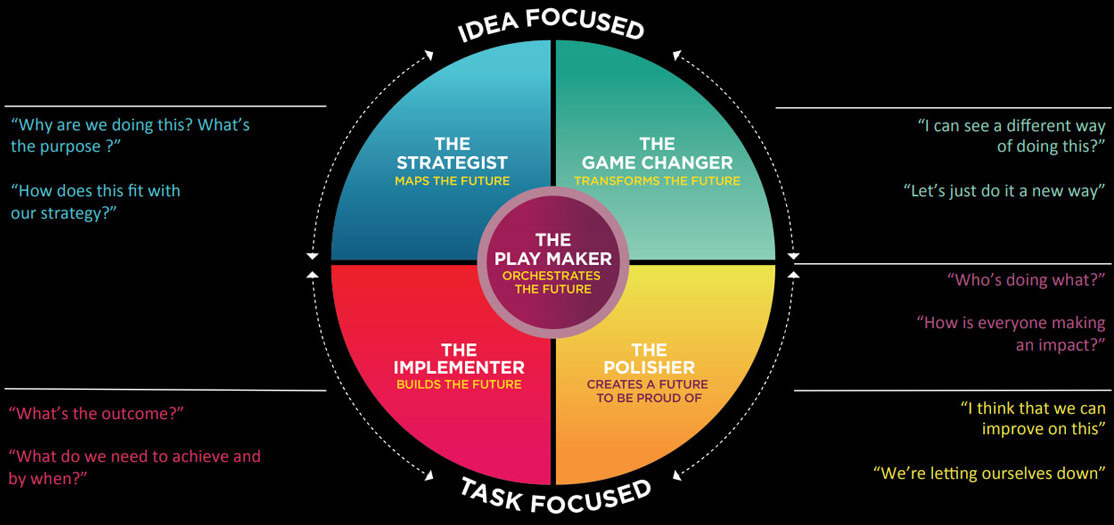 For the first time ever, organisations have a common language to understand the impact of all their people and so can organise them more effectively to:
Increase productivity
Gain competitive advantage
Drive transformational change
OUR AMBITION
The GC Index® has a very lofty ambition – to help at least 10% of the world's population (760 million people and growing!) understand their Game-Changing impact.
To make this happen our global network of GC Partners and GCologists help companies deliver better business outcomes through a myriad of solutions…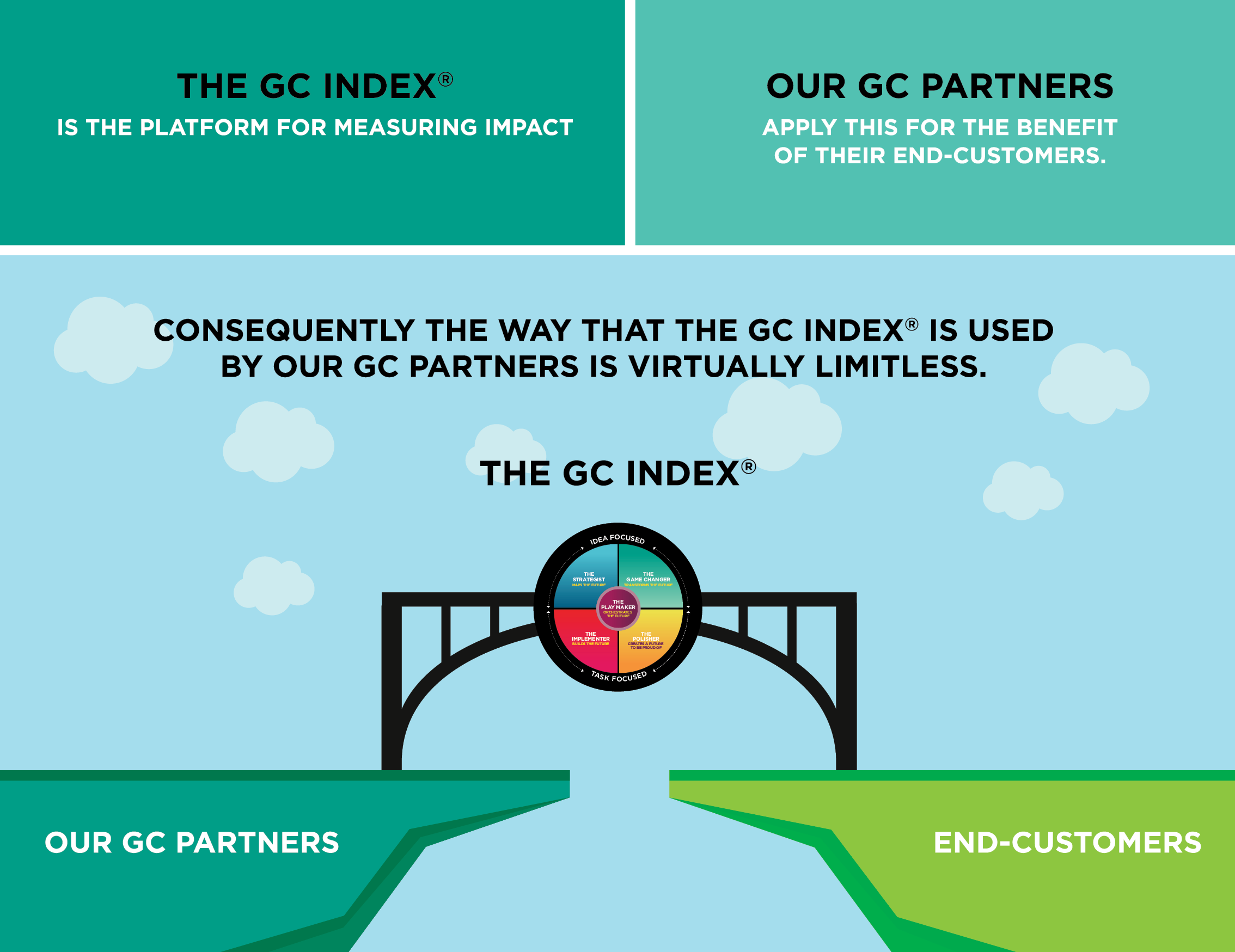 HEAR FROM PEOPLE WHO USE THE GC INDEX®