EMPOWERING ORGANISATIONS TO DRIVE PRODUCTIVITY
The GC Index is the organimetric that empowers organisations to drive productivity and achieve results by creating game-changing teams and cultures.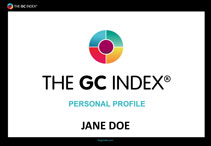 INDIVIDUAL IMPACT REPORT
The GC INDEX® Profiles your proclivities:
The ways in which you feel most engaged and energised when it comes to making an impact upon your work.
TEAM IMPACT REPORT
The GC Index Team Report is outcomes focussed and gives a basis and focus for INTRA team collaboration. The Team Report provides a structure, language and framework for how all members of the team can contribute to team objectives.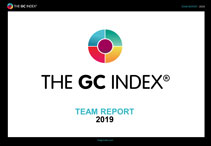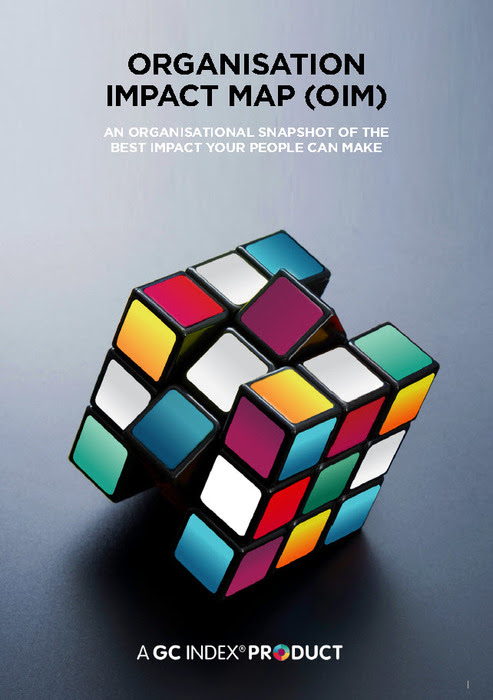 ORGANISATION IMPACT MAP
A GC Index Organisation Impact Map (OIM) gives a basis for ALL organisational decision making and provides a framework and language for INTER team collaboration.
There is a lot of hidden and latent talent inside organizations; many unknown strengths are under-utilised. The OIM identifies those strengths and pinpoints where they are within your organization.
The DNA of a Game Changer
This study plugs a gap in the research on leadership by giving us a detailed insight and practical understanding of those special people who rarely surface in the corporate world but, when they do, leave a lasting impression on us: Game Changers.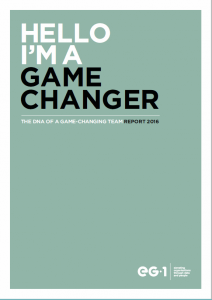 The DNA of a Game-Changing Team
In 2016 we published The DNA of a Game-Changing Team study, which focuses on how to create a game-changing team.A good idea is not enough for an organisation to survive. In today's digital world there is the demand to carry on with 'business as usual' while we challenge ourselves to invent, implement and execute creative and transformational change. Through our research we are starting to understand the composition of game-changing teams.
GC PEOPLE COMPANY
By putting people's energy for impact at the very heart of everything they do GC People Companies are succeeding in terms of achieving a more engaged, empowered and productive workforce. Show your employees you value their impact – find out more about becoming a GC People Company.