AR Consulting is a well-established one man management consultancy,  providing a calm and impartial voice of reason in the boardroom, able to scrutinise data, ideas and people, analytically and diplomatically.
Clients use my services in research and evidence-based strategy development.  I act as a sounding board, evaluator and critical thinker, facilitating business planning and situation diagnosis workshops.
You can use my expertise in primary qualitative research (senior exec interviews, thought leader interviews, stakeholder interviews, focus groups, workshops) – developing the brief, developing the discussion guide, moderation, analysis, reporting, developing conclusions and recommendations + presenting: the complete process.
You can use my expertise in secondary ("desk") research (competitor, demographic, economic, GIS, market, regulatory, political, social) for business planning, feasibility studies and market evaluation.
Headquarters
United Kingdom
GCP LEVEL 1
1
Accredited GCologist
GCP LEVEL 2
2-5
Accredited GCologists
GCP LEVEL 3
6-10
Accredited GCologists
GCP LEVEL 4
11-20
Accredited GCologists
GCP LEVEL 5
21-50
Accredited GCologists
GCP LEVEL 6
51+
Accredited GCologists
WHY US
"A mind of information" was how one CEO described me.

I assist clients with evidence-based decision making, based on my experience client side, in marketing services companies and in consultancy. I'm qualified in marketing, management and psychology.

I advise organisational leaders on:

Strategy and research: Increasing understanding of the business environment and identifying and addressing problems or opportunities by obtaining, analysing and leveraging evidence; generating and evaluating ideas; reviewing policies; identifying potential pitfalls

Communications: Developing propositions and persuasive communications to influence behaviour and stimulate business growth; succeeding in pitches and other key negotiations

GCP SPECIALISATIONS
Business Strategy
Change Management
Culture Transformation Programmes
Equality, Diversity & Inclusion
Innovation Programmes
Leadership Coaching & Development
Management Consulting
Marketing & Branding
Mergers & Acquisitions
Operational Improvement
Organisational Design & Development
Recruitment & Onboarding
Performance Mgmt & Sucession Planning
Team Impact Development
Technology & Software Solutions
OUR GCOLOGISTS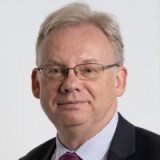 Adrian Rhodes
AR Consulting
United Kingdom
Business Strategy - Change Management - Culture Transformation Programmes - Equality, Diversity & Inclusion - Innovation Programmes - Leadership Coaching & Development - Management Consulting - Marketing & Branding - Mergers & Acquisitions - Operational Improvement - Recruitment & Onboarding - Performance Mgmt & Sucession Planning - Team Impact Development - Technology & Software Solutions