Assuritivity, based in London, is passionate about our clients' success. We work *with* you (and not *to* or *for* you) to cultivate high performance end-to-end, using industry-standard and leading benchmarks:
To assess your business capabilities, their maturity and your priorities.
To improve and transform your business from strategies and operating models down to processes and technology.
For the basic Operating Model dimensions of People, Process and Technology, the latter 2 are well covered; however, your key resource, People, that operates these, isn't, with their energy & impact often assumed.
Not now with the GC Index! From individual to organization levels.
Headquarters
United Kingdom
GCP LEVEL 1
1
Accredited GCologist
GCP LEVEL 2
2-5
Accredited GCologists
GCP LEVEL 3
6-10
Accredited GCologists
GCP LEVEL 4
11-20
Accredited GCologists
GCP LEVEL 5
21-50
Accredited GCologists
GCP LEVEL 6
51+
Accredited GCologists
WHY US
We have 20+ years' proven track record from leading organisations, working and collaborating with senior leaders, particularly across Financial Services, Government, Telecoms, Retail and Consultancy, from start-ups to global enterprises.

We advise on and deliver customer-focused, value-for-money (effective/efficient/economic) performance improvement, governance & controls, as part of any change transformation.

The first step is to identify your challenges & opportunities, known or unknown, and desired outcomes. For these:
• We listen to you & your team.
• We provide a fresh set of eyes from cross-industry experience to see what might not have been seen, and to sniff out problem or risky areas.
• We enable you to taste and touch the next stage of success in your journey.

We will challenge basic definitions and assumptions; we will deliver a traceable strategy, capabilities, measurable outcomes and value. With GC Index, you will operate all of this with a motivated and empowered team, optimised for delivering business impact.
GCP SPECIALISATIONS
Business Strategy
Culture Transformation Programmes
Digital Transformation
Innovation Programmes
Leadership Coaching & Development
Management Consulting
Operational Improvement
Organisational Design & Development
Project & Programme Management
Recruitment & Onboarding
Performance Mgmt & Sucession Planning
Team Impact Development
Technology & Software Solutions
OUR GCOLOGISTS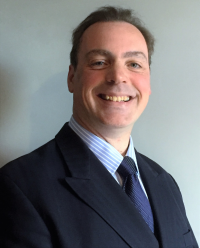 Robin Davis
Assuritivity Consulting Ltd
United Kingdom
Business Strategy - Culture Transformation Programmes - Digital Transformation - Innovation Programmes - Leadership Coaching & Development - Management Consulting - Operational Improvement - Organisational Design & Development - Project & Programme Management - Recruitment & Onboarding - Performance Mgmt & Sucession Planning - Team Impact Development - Technology & Software Solutions