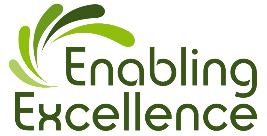 With Swiss and Indian roots, and a global reach – we are a boutique consulting firm that enables business leaders and organizations unlock and go beyond their potential.
We partner with start-ups, scale-ups, and incumbent organizations to design & redesign, improve & innovate their business and operating models.
We help eliminate wastes and deploy 'next practices' across processes and teams towards efficiency & effectiveness. And we help seize the opportunities and deliver '10X bolder & better' concepts towards exponential growth.
We harness the power of GC Index to enable individuals and teams towards excellence and superior business impact.
GCP LEVEL 1
1
Accredited GCologist
GCP LEVEL 2
2-5
Accredited GCologists
GCP LEVEL 3
6-10
Accredited GCologists
GCP LEVEL 4
11-20
Accredited GCologists
GCP LEVEL 5
21-50
Accredited GCologists
GCP LEVEL 6
51+
Accredited GCologists
WHY US
In today's disruptive and hyper-competitive era, the speed of business change is accelerating leaving behind those who cannot keep up. Whether you are a start-up, scale-up or an incumbent - your organization needs to improve and innovate constantly.

Driven by our Massive Transformative Purpose (MTP) to unlock and go beyond the potential, we leverage our expertise, passion and commitment to enable business leaders and organizations change and transform to be future-ready and stay ahead of the curve.

We use Value-stream & Team Performance Optimization, and Intelligent Process Automation to design and execute efficient and effective Operating Model with focus on continuous flow and creating customer value.

And, through our Exponential SPRINTs, and 10X Mindset & Skillsets learning and development journeys – we enable build Business Models with 10X bolder concepts and deliver them 10X faster with focus on seizing the abundance of opportunities and creating a better future.

Through exploiting the core and exploring at the edges, we help:

1. Build sustainable competitive advantages across the frontstage, backstage and foundations of the business and operating model

2. Strengthen alignment and engagement with customers, suppliers, investors, and regulators

3. Foster capabilities & culture of high-performance and growth

4. Enable attract and retain diverse talent of game-changers, strategists, implementers, polishers, and playmakers

We know that this sounds too good to be true, but it is how we have partnered with organizations across sectors, geographies, and sizes to create superior business impact.

GCP SPECIALISATIONS
Business Strategy
Culture Transformation Programmes
Digital Transformation
Innovation Programmes
Operational Improvement
Organisational Design & Development
Project & Programme Management
Sales & Growth
Performance Mgmt & Sucession Planning