A global centre of excellence on Pioneering / Fourth Industrial Revolution Leadership, providing support for transformational change including a definitive framework and information, knowledge, advice, training, consultancy, coaching/mentoring, seminars and speakers. We use the GC-Index and our unique thought leadership to help make the biggest difference and achieve: Better Lives, Better Careers, Better Businesses and Organisations and a Better World. Our overall mission is to Create a Better Future for you, others and the wider world.
Headquarters
United Kingdom
GCP LEVEL 1
1
Accredited GCologist
GCP LEVEL 2
2-5
Accredited GCologists
GCP LEVEL 3
6-10
Accredited GCologists
GCP LEVEL 4
11-20
Accredited GCologists
GCP LEVEL 5
21-50
Accredited GCologists
GCP LEVEL 6
51+
Accredited GCologists
WHY US
We are specialists in supporting individuals and organisations with a strong desire/need to "Game Change" and achieve transformational change, new ventures and extraordinary things. We are completely aligned to the new type of Leadership required in the Fourth Industrial Revolution.

1. Our niche is at the "Game Changer/Game Changing" end of the GC-Index.
2. We can help you to change the game, break the mould, disrupt and blaze a trail.
3. We are best suited to organisations who want to be true pioneers with conscience.
4. Our organisation reflects the vision, insight, characteristics and experience of our Founder, Jonathan Blain, a bestselling author of 14 books / $3.8m+ sales, whose groundbreaking work has been endorsed by numerous top leaders worldwide. Jonathan is a polymath able to draw upon extensive personal experiences including as a Royal Naval Officer, achieving a record breaking IPO, a JV with a FTSE 100 company and serving as CEO of a quoted PLC. Jonathan's latest book is about Wisdom.

GCP SPECIALISATIONS
Business Strategy
Culture Transformation Programmes
Digital Transformation
Equality, Diversity & Inclusion
Innovation Programmes
Leadership Coaching & Development
Management Consulting
Mergers & Acquisitions
Operational Improvement
Organisational Design & Development
Project & Programme Management
Recruitment & Onboarding
Sales & Growth
Performance Mgmt & Sucession Planning
Team Impact Development
Technology & Software Solutions
Young People Development
OUR GCOLOGISTS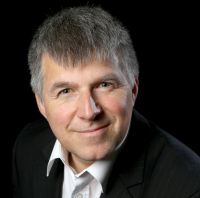 Jonathan Blain
Jonathan Blain Ltd
United Kingdom
Business Strategy - Culture Transformation Programmes - Digital Transformation - Equality, Diversity & Inclusion - Innovation Programmes - Leadership Coaching & Development - Management Consulting - Mergers & Acquisitions - Operational Improvement - Organisational Design & Development - Project & Programme Management - Recruitment & Onboarding - Sales & Growth - Performance Mgmt & Sucession Planning - Team Impact Development - Young People Development