At Lucy Brown Consulting, we focus primarily on Resilience and Wellbeing, particularly for those involved in driving or experiencing a lot of change in their lives. Feeling that you are in a place where you can be 'your best you', where you can thrive and not just survive, is key to your overall mental and physical well-being, and ultimately your ability to be successful.
With 35 years experience in business, much of it in particularly dynamic environments, we can help you learn more about yourself, and enable you to position yourself ideally to manage and successfully navigate the change in your world.
Headquarters
United Kingdom
GCP LEVEL 1
1
Accredited GCologist
GCP LEVEL 2
2-5
Accredited GCologists
GCP LEVEL 3
6-10
Accredited GCologists
GCP LEVEL 4
11-20
Accredited GCologists
GCP LEVEL 5
21-50
Accredited GCologists
GCP LEVEL 6
51+
Accredited GCologists
WHY US
We live in a time of increasing complexity and uncertainty. Change is the norm. Some of us thrive on change. For others it can be disconcerting and highly stressful. Over time, the unrelenting stress – at home, at work – can wear us down. And now we are no longer performing as we know we could. We lack energy, we don't feel we are making an impact or adding value. Our health suffers. Our friends and families become frustrated with us. We are not fulfilling our potential.

Whether you are a Game-Changer, struggling to find your place in the world – somewhere that will recognise and nurture your desire to transform the future.

Or maybe you are a thwarted Strategist, who can see the direction you need to take but are not feeling empowered.

Perhaps you are an Implementer, who just wants to get on with building the future and keeps being held back by the others.

A Play Maker, struggling to bring the silos together, to be able to orchestrate the future.

Or a Polisher, feeling that however hard you try, they are just not getting it and are frustrating your desire to create a future that you can all be proud of.

Being at our mental and physical best will help us build the resilience we need to navigate and exploit the change around us and make our future one we can be proud of.

Our job is to help you on this journey.

GCP SPECIALISATIONS
Business Strategy
Culture Transformation Programmes
Innovation Programmes
Leadership Coaching & Development
Organisational Design & Development
Performance Mgmt & Sucession Planning
Team Impact Development
Young People Development
OUR GCOLOGISTS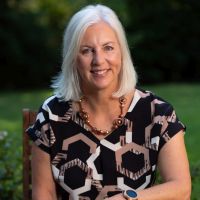 Lucy Brown
Lucy Brown Consulting
United Kingdom
Culture Transformation Programmes - Digital Transformation - Leadership Coaching & Development - Team Impact Development - Young People Development