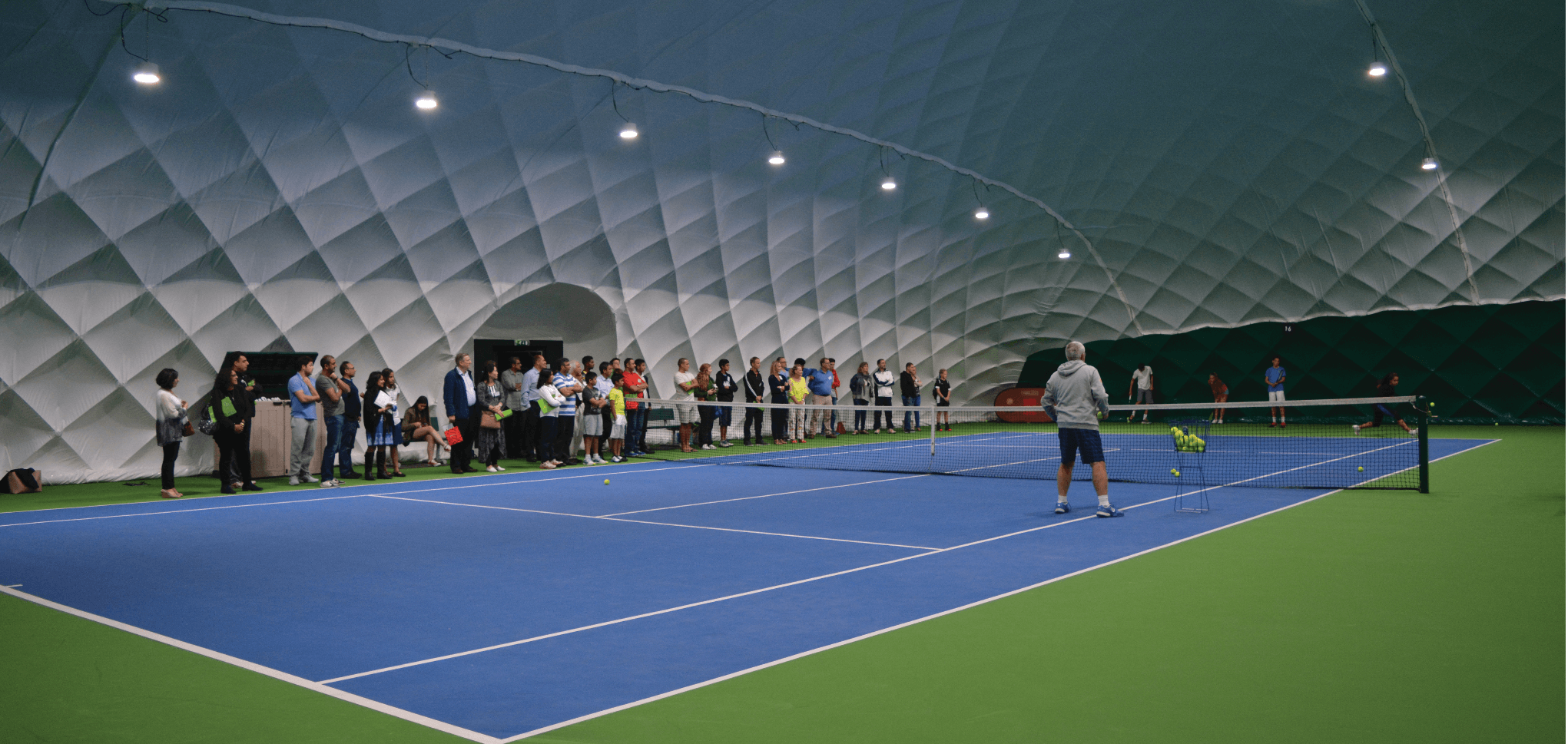 GAME, SET, MATCH TO YOU AND YOUR TEAM
Whether that be in the sporting arena or business world, has always been to encourage and nurture a culture of moving individuals and teams outside of their comfort zones.
Being on the winning side of any sporting activity is the driver for any high performance athlete/player or team to succeed, but with any winning formula there is often a support team that assists and are crucial to enabling the athletes perform to the peak of their ability. In the sporting arena this support team could be made up of physiotherapists, trainers, technicians, nutritionists, the list is endless but a crucial role is that of the coach who binds the team together.
Whether in sport or in business the same principle applies, it takes everyone to make a game-changing impact and everyone has an important role to play. At SGB Associates we ensure we only deliver coaching programmes that empower individuals and teams to maximise their performance both on and off the court…
Headquarters
United Kingdom
GCP LEVEL 1
1
Accredited GCologist
GCP LEVEL 2
2-5
Accredited GCologists
GCP LEVEL 3
6-10
Accredited GCologists
GCP LEVEL 4
11-20
Accredited GCologists
GCP LEVEL 5
21-50
Accredited GCologists
GCP LEVEL 6
51+
Accredited GCologists
WHY US
At SGB Associates we will help develop and support you and your team, enabling you not only to reach that next level, but to create a game changing culture and environment where everyone can contribute.

Our Founder Steve Butcher is one of the highest qualified tennis coaches in the UK and has coached and developed a number of world class junior players. Steve has also applied his elite sports coaching track record to the business world and developed coaching programmes that drive individual and team performance in the workplace for a wide range of companies.

For the last 20 years, SGB Associates has always sat on the apex of the business coaching and sporting coaching worlds. We bring our unique expertise and proven track record in developing top performing athletes and teams into organisations when they are looking for a new way to developing their individuals and teams to be the best they can be at work.

To that end, to complement our depth of experience we utilise a range of cutting edge tools and frameworks to provide individual and team analysis based around who you are, and more importantly, what you are likely to contribute to a business role, team or project. This crucially establishes how individuals can maximise their game-changing impact in business, sport and education.

GCP SPECIALISATIONS
Business Strategy
Leadership Coaching & Development
Management Consulting
Sales & Growth
Performance Mgmt & Sucession Planning
Team Impact Development
Young People Development