SouthForce benefits from the collective energies of experienced consultants. Our team helps individuals and companies boost productivity by identifying and addressing areas for process improvement and professional growth.
SouthForce is excited to be a GC Partner, accredited to deploy The GC Index® and The Young People Index®—psychometrics that evaluate the real or potential impact of individuals, project teams, business units, entire organizations, sports teams, and students aged 12 to 24.
Headquarters
United States
GCP LEVEL 1
1
Accredited GCologist
GCP LEVEL 2
2-5
Accredited GCologists
GCP LEVEL 3
6-10
Accredited GCologists
GCP LEVEL 4
11-20
Accredited GCologists
GCP LEVEL 5
21-50
Accredited GCologists
GCP LEVEL 6
51+
Accredited GCologists
WHY US
LEADERSHIP COACHING & ORGANIZATIONAL IMPROVEMENT

• We've conducted business in the USA, UK and China and understand how leadership challenges and operational and cultural differences can cause dysfunction.
• With the aid of data-driven insights, we will leverage our skills, experience and connections to help clients reimagine, realign and revitalize their organizations and workforce.

BOARDS OF DIRECTORS TEAM-BUILDING

We help boards consider different perspectives on how to form committees with board members who complement each other.

STUDENT COACHING
• We help students discover what it means to play to their strengths and how to describe their key attributes on college and employment applications.
• We provide teachers, parents and guardians with insights to help guide their youth.

SPORTS TEAMS - COHESION COACHING

• Recruiting outstanding players doesn't guarantee a championship.
• We help managers, coaches, and teammates look beyond game-day statistics to other factors that build more cohesive and powerful teams.
GCP SPECIALISATIONS
Business Strategy
Culture Transformation Programmes
Digital Transformation
Equality, Diversity & Inclusion
Innovation Programmes
Leadership Coaching & Development
Management Consulting
Mergers & Acquisitions
Operational Improvement
Organisational Design & Development
Project & Programme Management
Recruitment & Onboarding
Sales & Growth
Performance Mgmt & Sucession Planning
Team Impact Development
Technology & Software Solutions
Young People Development
OUR GCOLOGISTS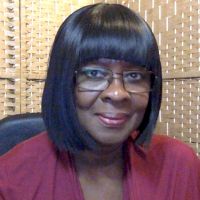 Joan Thomas
SouthForce Communications
United States
Business Strategy - Culture Transformation Programmes - Digital Transformation - Equality, Diversity & Inclusion - Innovation Programmes - Leadership Coaching & Development - Management Consulting - Mergers & Acquisitions - Operational Improvement - Organisational Design & Development - Project & Programme Management - Recruitment & Onboarding - Sales & Growth - Performance Mgmt & Sucession Planning - Team Impact Development - Technology & Software Solutions - Young People Development