The best way to predict the future is to create it. It's time to disrupt the status quo.
Through Executive Coaching, Leadership Development, Young People Development and Business Coaching, we will deliver value and equity to society through disruptive and innovative enterprise, understanding and personal growth.
Swush is "where all potential is realised."
Headquarters
United Kingdom
GCP LEVEL 1
1
Accredited GCologist
GCP LEVEL 2
2-5
Accredited GCologists
GCP LEVEL 3
6-10
Accredited GCologists
GCP LEVEL 4
11-20
Accredited GCologists
GCP LEVEL 5
21-50
Accredited GCologists
GCP LEVEL 6
51+
Accredited GCologists
WHY US
It's not about us. It's about you.

Swush is a Leeds-based boutique consultancy providing executive and organisational transformation.

We are trusted advisors in executive and organisational transformation matters with utmost discretion; to private, public and charity sector leadership.

Swush's experienced coaches and consultants have in-depth insight into the professional challenges faced in various industries - financial services, national health, local Government, central Government, global manufacturing and military.

GCP SPECIALISATIONS
Business Strategy
Culture Transformation Programmes
Digital Transformation
Equality, Diversity & Inclusion
Innovation Programmes
Leadership Coaching & Development
Management Consulting
Marketing & Branding
Operational Improvement
Organisational Design & Development
Sales & Growth
Team Impact Development
Technology & Software Solutions
Young People Development
OUR GCOLOGISTS
Austin Merrett
Swush Ltd
United Kingdom
Business Strategy - Culture Transformation Programmes - Digital Transformation - Equality, Diversity & Inclusion - Innovation Programmes - Leadership Coaching & Development - Management Consulting - Operational Improvement - Organisational Design & Development - Project & Programme Management - Sales & Growth - Performance Mgmt & Sucession Planning - Team Impact Development - Technology & Software Solutions - Young People Development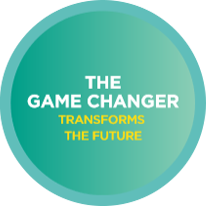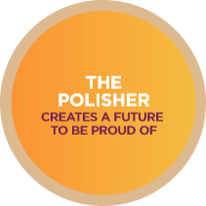 Jane Eckford
Swush Ltd
United Kingdom
Business Strategy - Culture Transformation Programmes - Digital Transformation - Equality, Diversity & Inclusion - Innovation Programmes - Leadership Coaching & Development - Management Consulting - Mergers & Acquisitions - Operational Improvement - Organisational Design & Development - Project & Programme Management - Recruitment & Onboarding - Sales & Growth - Performance Mgmt & Sucession Planning - Team Impact Development - Technology & Software Solutions - Young People Development