Energising and building the capability of organisations, teams and leaders delivering complex change to maximise certainty and value through a focus on the human dimension. Donnie MacNicol, the founder, is a Board Advisor, Keynote Speaker, Expert Facilitator, Mentor and Coach. He is the founder of the Delivery Club.
Headquarters
United Kingdom
GCP LEVEL 1
1
Accredited GCologist
GCP LEVEL 2
2-5
Accredited GCologists
GCP LEVEL 3
6-10
Accredited GCologists
GCP LEVEL 4
11-20
Accredited GCologists
GCP LEVEL 5
21-50
Accredited GCologists
GCP LEVEL 6
51+
Accredited GCologists
WHY US
Team Animation are a UK based consultancy specialising in supporting organisations, leaders and teams to improve their project delivery capability. By integrating cutting edge thinking from the leadership development, change and project management worlds, they help clients to achieve organisational success.

Organisations - use advanced Organisational Project Leadership thinking to design and implement effective practices which suit an organisation's culture and meet its future business needs including Delivery Frameworks, Codes of Practice and Career Frameworks

Project and Change Leaders - inspire and enable individuals to develop their leadership capability through bespoke educational programmes, training, coaching, mentoring and structured networking.

Teams - use facilitation and bespoke interventions to create energised, high performing teams that work collaboratively to effectively manage delivery challenges and conflict.
GCP SPECIALISATIONS
Business Strategy
Culture Transformation Programmes
Digital Transformation
Leadership Coaching & Development
Management Consulting
Organisational Design & Development
Project & Programme Management
Performance Mgmt & Sucession Planning
Team Impact Development
Young People Development
OUR GCOLOGISTS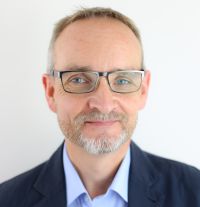 Donnie MacNicol
Team Animation
United Kingdom
Business Strategy - Culture Transformation Programmes - Digital Transformation - Leadership Coaching & Development - Management Consulting - Organisational Design & Development - Project & Programme Management - Performance Mgmt & Sucession Planning - Team Impact Development - Young People Development