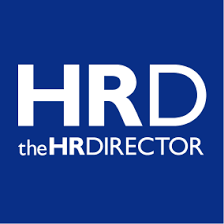 the HR Director is the only HR publication dedicated to informing HR Directors and Senior HR Practitioners, theHRDIRECTOR is an independent and feature led publication.
Month by month, the publication provides in-depth HR analysis and proven HR strategies to enable HR Directors to keep on top of this fast-paced industry. In each issue, readers are invited to share challenges and successes, with HR case studies from key global companies and HR industry professionals providing real solutions to current Human Resource issues.
Headquarters
United Kingdom
GCP LEVEL 1
1
Accredited GCologist
GCP LEVEL 2
2-5
Accredited GCologists
GCP LEVEL 3
6-10
Accredited GCologists
GCP LEVEL 4
11-20
Accredited GCologists
GCP LEVEL 5
21-50
Accredited GCologists
GCP LEVEL 6
51+
Accredited GCologists
WHY US
We realise how important it is for HR Directors and Senior HR Managers to meet with their peers to exchange views and experiences, to have input into important legislative consultation processes, and gain essential information from industry experts.

We organise various HR focused events each year to facilitate such opportunities including HRDEBATES, HRDRINKS and HRDINE. The size of each event, however, is always restricted in order that everyone can gain maximum benefit from discussion.

Each year we address the key HR issues that will affect every organisation. Whilst efficient and effective processes will provide the framework for greater productivity and success, discerning and informed leadership will enable strategies to be realised. theHRDIRECTOR will inspire and challenge those who can make this happen.
GCP SPECIALISATIONS
Business Strategy
Culture Transformation Programmes
Diversity & Inclusion Programmes
Leadership Coaching & Development
Organisational Design & Development
Recruitment
Talent Development
Team Coaching & Development