theHRDIRECTOR offer complimentary GC Index® profile as part of Platinum annual Subscription
theHRDIRECTOR, the strategic resource for Senior HR & People Leaders, has announced a partnership with The GC Index® and will now be offering a complimentary impact profile as part of their Platinum annual Subscription.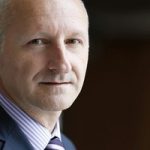 Peter Banks, Founder & Managing Director commented, "I have been particularly impressed with The GC Index® after experiencing it first-hand. It is an extremely visual system that clearly and simply provides you with the knowledge of where you can make the most impact in their role, team and organisation. I like the fact it is outcome and action orientated, bridging the gap between people decisions and business results – you can use the data about how people want to make an impact to not only maximise productivity and performance but also inform decisions."
It has helped organisations:
Inform selection decisions and improve rates of retention
Inform succession planning decisions
Define and support the development of high potential talent
Build 'fit for purpose' leadership teams that have demonstrated tangible returns on investment
Recognise and develop the creative talent needed to transform businesses
Accelerate effective mergers and acquisitions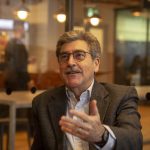 Dr John Mervyn-Smith, Chief Psychologist at The GC Index says, "Our data shows that the HRD community has the potential to bring strategic and visionary thinking to current business challenges.
"HRDs are in the spotlight like never before: they have lived with the 'war for talent' for two decades and in recent years the emphasis upon equality, diversity and inclusion has turned from a 'nice to have' into a business imperative."
He says, "Now, as a result of the pandemic, there is increased pressure upon managing the emotional well-being and engagement of staff while recognising the need for productivity in increasingly competitive and uncertain markets. We also have a more flexible workforce and all HR processes need to adapt to reflect this change.
"Ideas are at a premium. 'Business as usual' has not been an option for many businesses as they strive to survive. Creative talent has taken on a new and indispensable value. The development of leadership must also change to reflect the increasing complexity and ambiguity of the world of work.
"The coming together of HR Director and The GC Index creates an exciting platform for the HR community that enables HR Leaders to make more informed decisions about how people can best contribute to business outcomes."
Peter added, "I am thrilled that we are partnering with The GC Index® as this is a superb tool which we can now offer to our Subscribers to help them to continue to develop their own career path and importantly, measure & maximise their impact within their organisation."