WHAT IS IT?
When embarking on the road to embed a new organisational culture one of the key actions is to increase cooperation and communication amongst its many entities.
This requires human resources and an organisational wide mindset change. A change management process is required in order to align behaviour with the expected new culture as well as to develop change capabilities and tools within the organisation.
Detecon has long-standing experience in developing change management methodologies, tools and trainings as well as their implementation.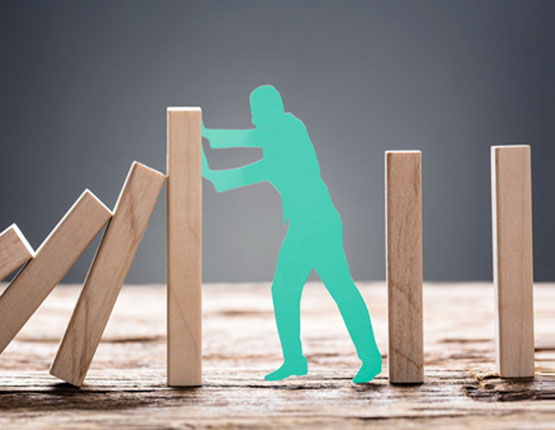 Challenges of Change Management
Transformation and change management projects often fail as the people underestimate the challenges that these projects entail. One of the key factors and at the same time one of the biggest hurdles is the attitude that needs to be changed.It is pointed out that people see the greatest challenges during the realisation of change projects in changing the people's mindset.Attitude and culture, being factors of the emotional dimension, are the greatest challenges during a transformation. Whereas barriers created by technology and IT are only a small part of the challenges, they are often given an inordinate amount of attention during projects.
Challenges that Detecon approaches by using The GC Index are:
Placing the right people into the right positions – A Solution by The GC Index could be to develop a common language to understand the impact of all employees and to organize them more effectively
Aligning employees' individual capabilities with job requirements – A Solution by The GC Index could be to identify how employees can make a game-changing impact
Aligning new colleagues with their team members – A Solution by The GC Index could be to facilitate the integration of the teams around the challenges. The teams need to keep talking to each other
Beyond the usage of the GC Index approach, Detecon identifies additional fields for cultural challenges:
Combining human impact with digitalization and implementing the right technologies
Fluid and agile structures to react fast to the increasing changes
Lack of practices when it comes to digital change management / digital transformation
Lack of digital skilled employees especially in the digital world may lead to technology barriers
Our Change Management Approach
The Detecon methodology has a proven record of accomplishment in many projects worldwide and is broken down into three phases: Assessment, Strategies and Design, Enabling and Sustainability. Each phase consists of three work packages covering an established approach to initiate sustainable change.The initial phase is a comprehensive assessment, which includes an initial analysis, a change readiness assessment or the assessment of key areas of resistance. Following the assessment results the strategy and its design is built in the second phase.As core activities the planning and design of a change management strategy, communication strategy can be highlighted. The third phase is about enabling change agents and sustainability such as impact measurement.
In order to successfully implement organizational changes the establishment of a "People First" culture is imperative.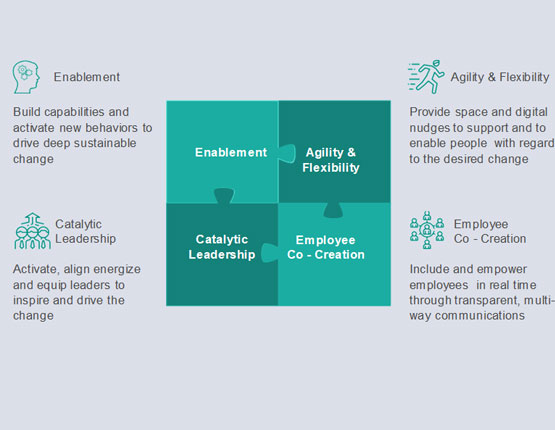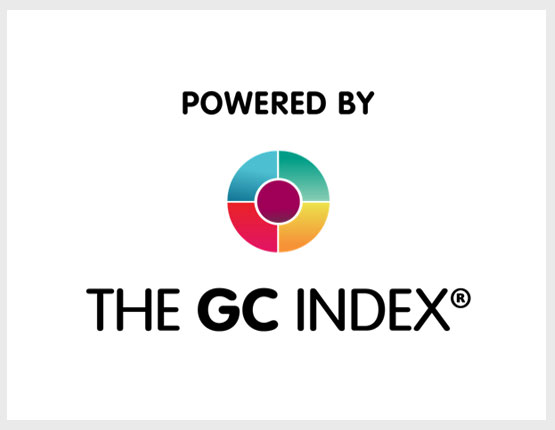 40 years history in information technology
Detecon incorporates dedicated consulting areas and experts, which have been evolved from a more than 40 years history in information technology consulting. Many solutions and approaches have been practiced internally before preaching it to clients. Today, Detecon itself is applying latest proven trends from a technological as well as organisational perspective, and hence, Detecon understands helping other organisations of any size finding their individual path to a sustainable digital business.
In this regard, Detecon has long-standing experience in developing change management methodologies, tools and trainings as well as their implementation. With proven methodologies and best practice knowledge Detecon is offering its change management enablement support addressing all aspects and requirements of change management.
In Change Management projects,Detecon successfully applies The GC Index in the phase of understanding the employees' individual impact. Precisely, that helps companies to master the challenges of e.g. a merger, an acquisition or integration project. The GC Index gives a framework to successfully implement the organisational change and gets newly aligned organisations to focus on collective business outcomes.
Get in touch with Detecon now, to advance and initiate a lasting impact on your company – we are happy to support you with all our expertise!