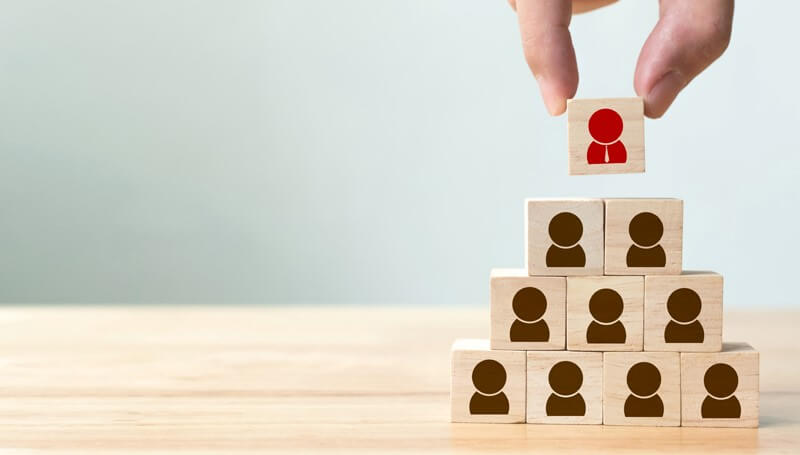 WHAT IS IT?
Digital transformation involves using digital technologies to fundamentally transform how businesses operate, while hyperconnectivity refers to constant interconnectedness across business, society, and technology. Embracing these concepts allows organizations to unlock opportunities, optimize processes, foster innovation, and meet customer needs in a connected and digital world.
With our Digital Maturity Model, which was developed by Detecon together with the TM Forum, and the Hyperconnectivity Readiness Framework, we offer a structured and holistic approach to implementing the requirements from the digital transformation.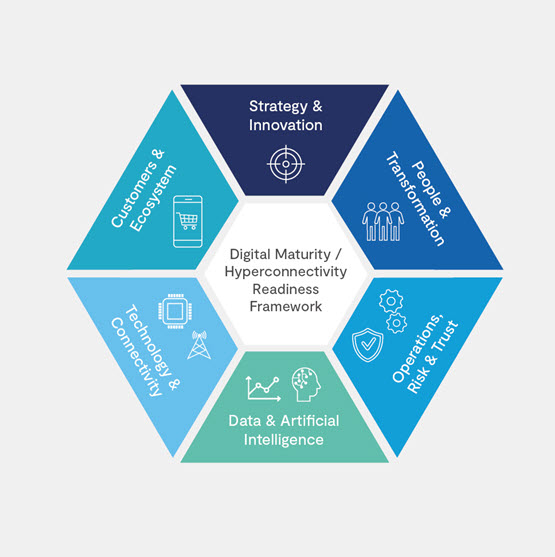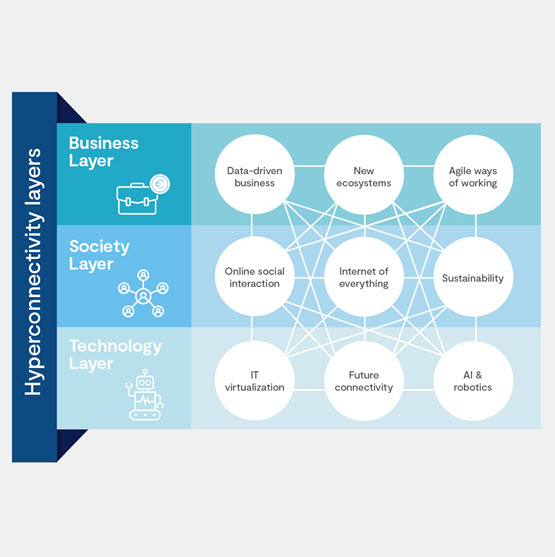 Detecon Solution for Digital Transformation and Hyperconnectivity
Digital transformation and hyperconnectivity play a pivotal role in the competitiveness, innovation, customer experiences, and long-term success of organizations in the digital era. Our comprehensive compilation on Maturity Assessment Models provides valuable resources for guiding your digital transformation journey within your company.
By conducting a hyperconnectivity readiness assessment, companies can gain insights into their current connectivity landscape, identify growth opportunities, align with digital transformation initiatives, foster collaboration, mitigate risks, drive innovation, and make well-informed strategic decisions to thrive in the interconnected digital world.
Detecon USP
Through this structured approach, Detecon empowers organizations to gain a comprehensive understanding of their digital transformation readiness. The process involves the following steps:
Stakeholder Alignment: The initial step involves fostering a shared understanding among stakeholders, promoting alignment on prerequisites and project scope.
Maturity Assessment: Detecon utilizes an online tool to evaluate the organization's existing level of hyperconnectivity maturity.
Gap Analysis and Benchmarking: A team of experts conducts a thorough gap analysis by benchmarking the organization's hyperconnectivity and digital performance against industry peers to identify improvement areas.
Transformation Roadmap: Working closely with your organization, Detecon assists in developing a transformation roadmap.
GC Index® assists in designing targeted transformation and development programs to enhance individuals' capabilities and drive performance.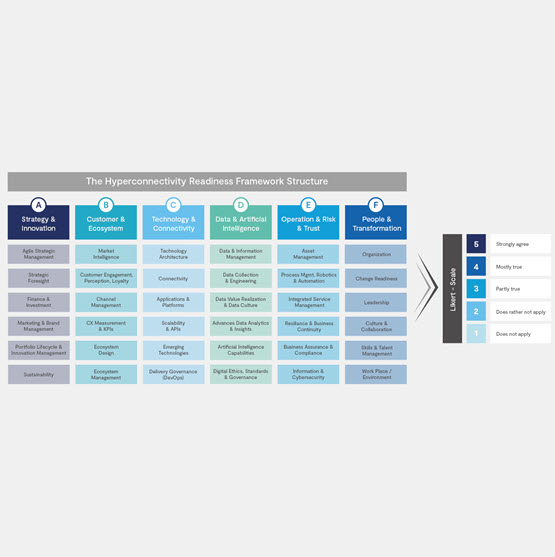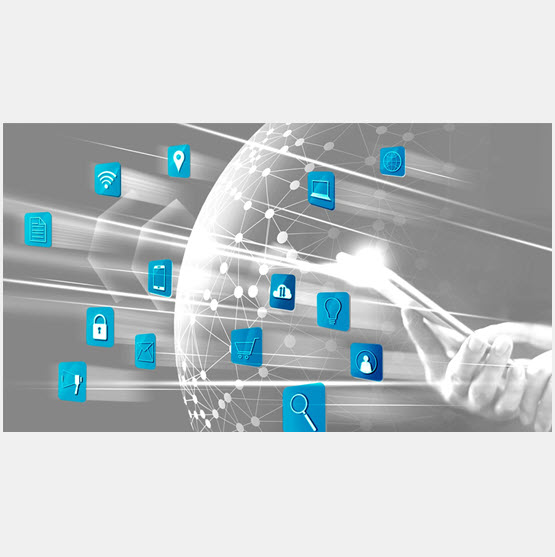 Detecon approach
With our years-long expertise and experience through various industries, we ensure your company harnesses the power of Hyperconnectivity in enabling your Digital transformation.
Holistic Evaluation: Our tool examines your business from E2E, assessing the strategic alignment, customer interaction, ecosystem integration, technological capabilities and much more.
Expertise and support: Our models are backed by the expertise and support of professionals who specialize in Hyperconnectivity and digital transformation.
Competitive Edge: By leveraging our assessment tool, you gain a competitive edge by aligning your business with the latest trends and industry best practices.
Actionable Recommendations: Based on the assessment results, we provide customized recommendations to enhance your hyperconnectivity capabilities and enable your digital transformation.