WHAT IS IT?
Today, virtual enterprises, networks and new processes challenge established players and exert pressure on existing business models. The willingness to change and a mature transformation capability within the organisation are crucial aspects for sustainable success.
Detecon has long-standing experience in developing, planning and implementing digital transformation projects. With proven methodologies and best practices, Detecon is offering its transformation support addressing all aspects and requirements for all kinds of transformations from smaller projects up to large programs, i.e. Restructuring Programs, Efficiency Projects, Turnaround Management and Change Management.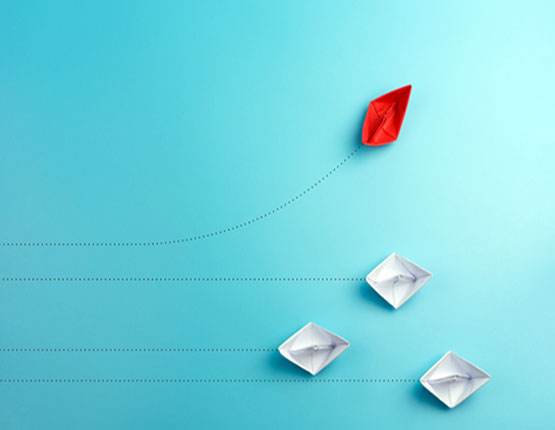 Growth & Efficiency
Maturing markets, internationalization of operations and the shift towards NGN require organizational changes for future growth and efficiency:
• Customer demand for innovative and tailored services as well as products characterize maturing markets.
• Competitive markets empower customers demanding excellent service provisioning
• Pressure on the revenue side requires cost efficiency and higher employee motivation to ensure profitability.
• Extended international operations create potential inefficiencies caused by redundant or overlapping functions.
Hard and Soft Facts
When managing a transformation, both hard facts and soft facts have to be taken into account to mitigate risks and ensure implementation.
This requires a clear strategy, defined measures, strategic communication, and the management of stakeholder's interests along with the development of capabilities and tools within the organization.
-> Improve customer orientation and product development by a market-oriented and efficient SalesCo & ServCo structures and processes.
-> Create customer-oriented processes and an organization that ensure in-time service provisioning to minimize churn.
-> Build structures and processes with clear task ownership, interfaces and adequate people and resource development.
-> Ensure realization of economies of scale by well-defined Group and OpCo responsibilities, tasks and cooperation.