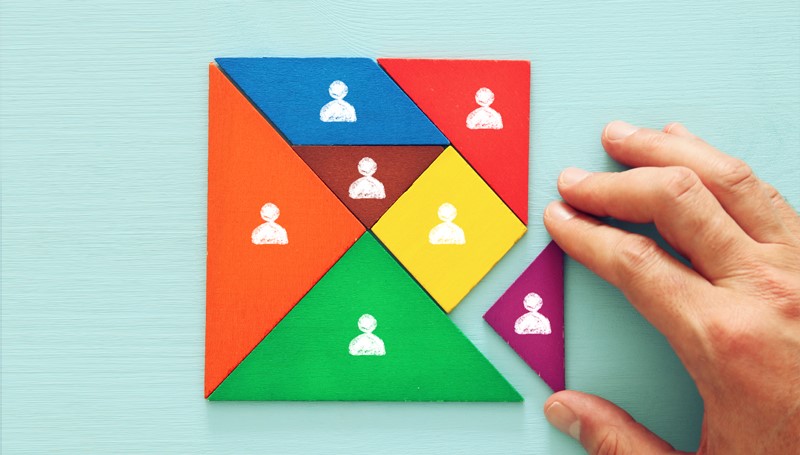 WHAT IS IT?
Research has shown that only 30% of organizations apply systematic and objective skill-assessment instruments. This is surprising as the transparency gained from those instruments is essential for matching employees with the right skill set to work assignments. Additionally, they allow to identify skill gaps and to provide the right development opportunities to close them.
Through our skill assessment, we identify the necessary future skills needed within your organization, assess the current skills of your organization and define what actions are necessary to close gaps and successfully deliver on your company strategy.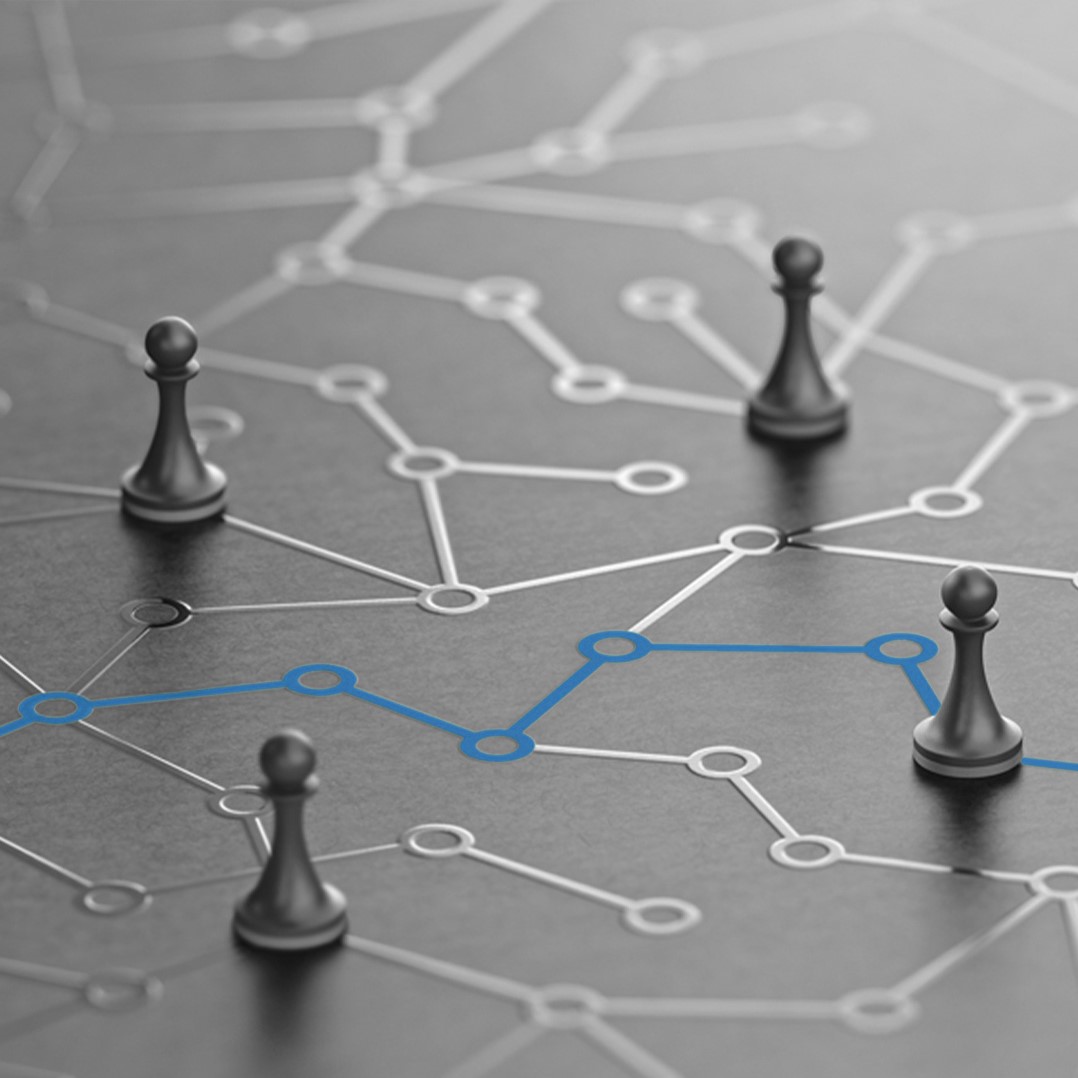 Skill-related Challenges
Skill-assessment tools and the transparency achieved through them address several challenges that organizations find themselves confronted with, including:
Global skill shortages
Intensified war for talents and high costs for acquisition of future skills
Shortened half life of skills leading to increased up- and reskilling needs
The struggle to effectively match the right employees to the right work assignments
By conducting a skill-assessment, organizations gain a clear picture of their hidden skill potentials as well as their shortcomings. This enables them to build necessary skills through targeted re- and upskilling initiatives rather than relying on external hirings from an already small and highly competitive talent market. Additionally, they are able to leverage the potentials of their workforce more efficiently.
Detecon's Approach
Detecon has developed a state-of-the-art approach for performing capability checks, which has been successfully implemented with multiple clients. It includes the following steps:
Identify the future skills most valuable to the organization: Define what future skill profiles will be needed in what quantity to successfully deliver on the organizations' strategy and Target Operating Model.
Conduct a skill assessment for the current organization: Select and execute the best-fit type of assessment. Detecon offers different types, such as 90° to 360° degree or online self-assessments to enable building a skill repository.
Define necessary actions: Perform a skill gap analysis to identify shortcomings, utilize hidden skill potentials and define development measures and hiring needs.
The GC Index® is successfully being applied by Detecon in the step of assessment and action definition, as skills and competencies will be mapped during this phase to then be able to identify gaps and to hire and train accordingly.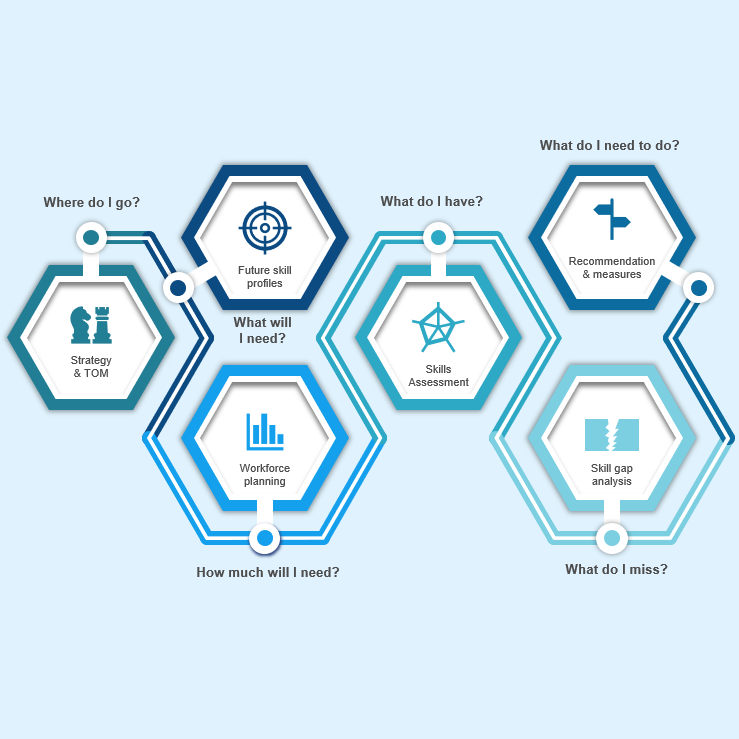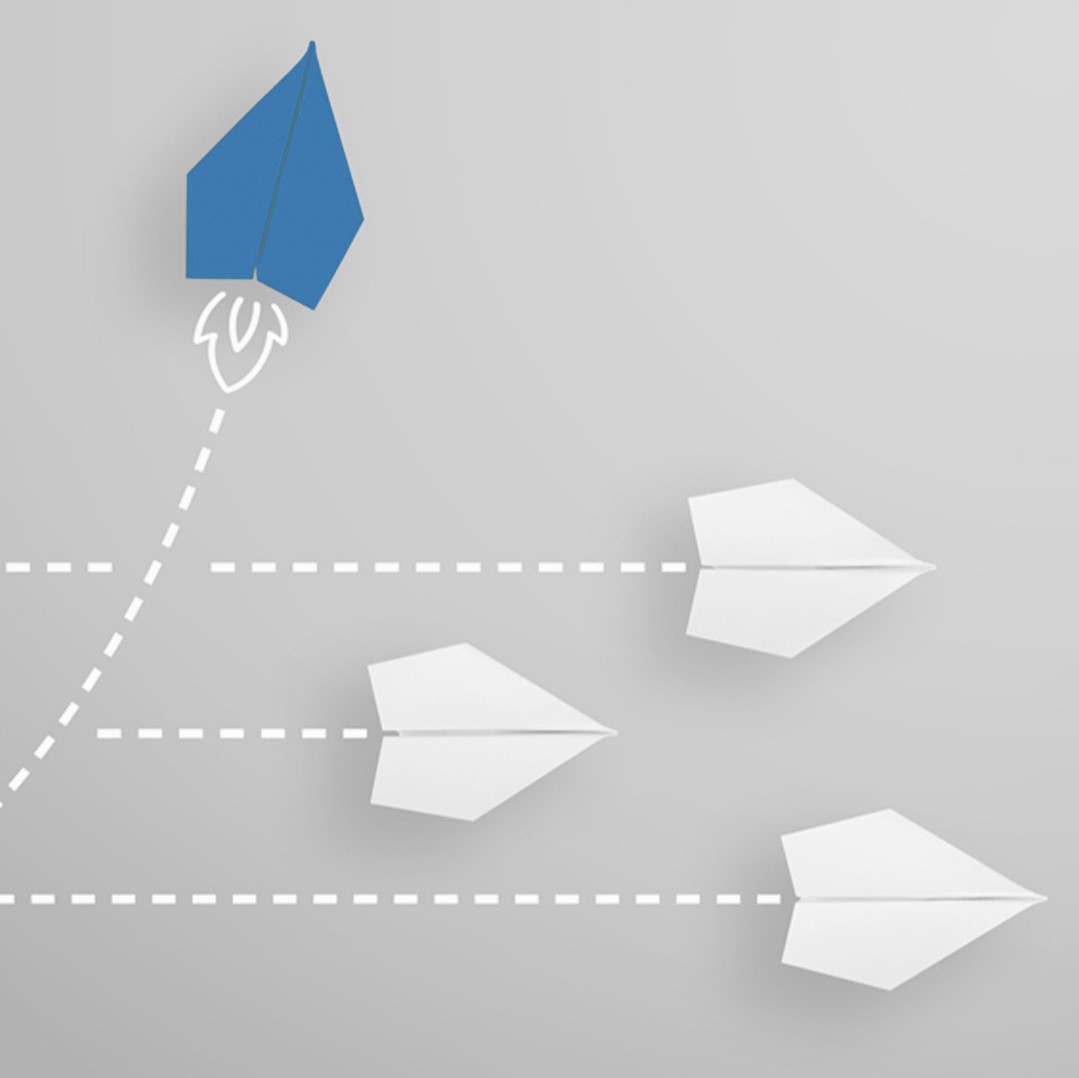 Detecon's USP
Our E2E support combined with expertise throughout various industries ensures that your skill assessment is a success. We possess a years-long history in accompanying companies in conducting skill assessments, enabling us to leverage a great set of best practices.
Nevertheless, Detecon's approach towards skill assessments is not a "one size fits all". We strongly believe that the process needs to be adapted to every organizations' individual needs and priorities. With this belief we ensure that the outputs and benefits are of highest value possible for each organization. Typical outputs include:
Skill Repository individualized for your sector
Gap analysis with focus on your future skills
Tailored recommendations to deliver on your organizations' strategy
Get in touch with Detecon now, to advance and initiate a lasting impact on your company – we are happy to support you with all our expertise!