What is it?
Impact Driven Executive Coaching is a customized solution for individuals that builds on the Game Changers Index profile and Enneagram Awareness to Action assessment.
We understand that your Impact = proclivity + experience +/- personality
Experienced executive coaches work with clients to identify strengths and areas for growth as they co-create actionable plans to improve performance and aid in career advancement
Individual executive coaching sessions and team workshops are offered in both English and Arabic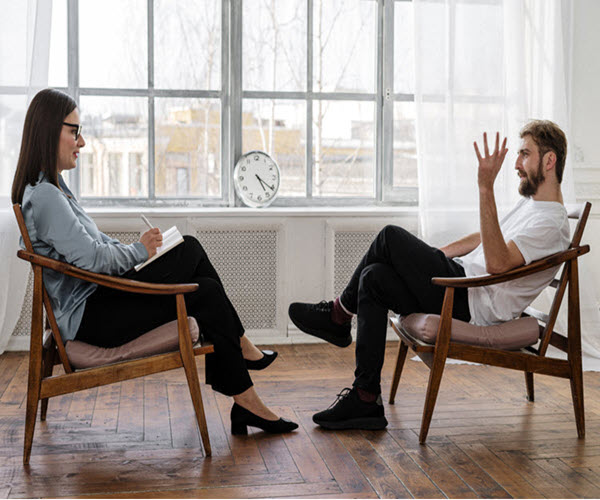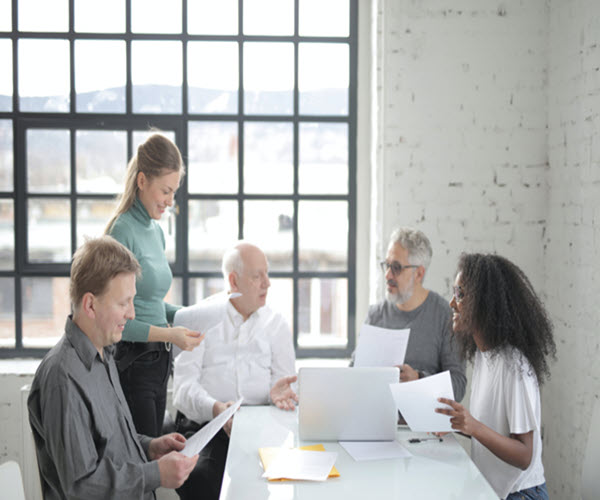 Impact Driven Executive Coaching
Our Executive Coaching service is designed for senior leaders (C-Level) facing unique challenges. We customize the program to address their specific needs and the leadership climate they encounter.
We use Awareness to Action Coaching Approach:
Awareness:
Increase self-awareness, modify unproductive tendencies, and enhance emotional intelligence.
Authenticity:
Align clients' views with reality and purpose, challenge assumptions, and resolve conflicting commitments.
Action:
Create action plans for new behaviors and transition from outdated habits to effective actions.
We combine assessments, feedback reviews, and coaching sessions to drive performance improvement, career growth, and leadership development.
How It Works:
Conversation and Objective Identification: We discuss your business priorities and identify specific objectives.
Assessments: We use the Game Changers Index and Enneagram assessment to map your energy, personality, and leadership style.
360 Degree Assessment: We gather feedback through interviews with stakeholders.
Co-Creation of Coaching Plan: Based on the data, we develop a customized coaching plan aligned with your needs.
Follow-Up Coaching: One-on-one sessions help you understand feedback and enhance leadership approaches.
Ongoing Support: We're accessible for email exchanges or quick calls to address any issues.
Experience transformative Executive Coaching. Contact us to start your journey.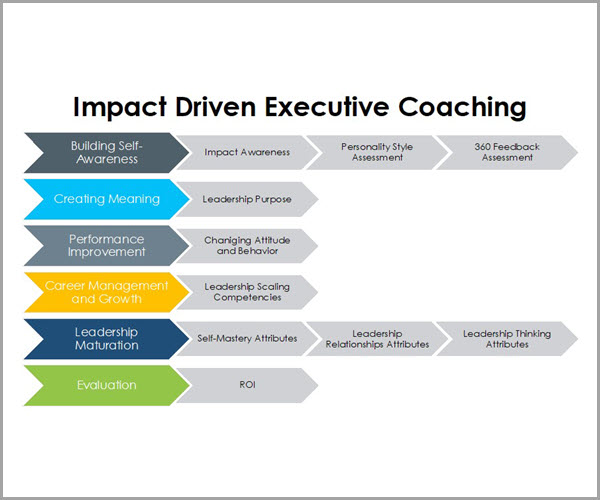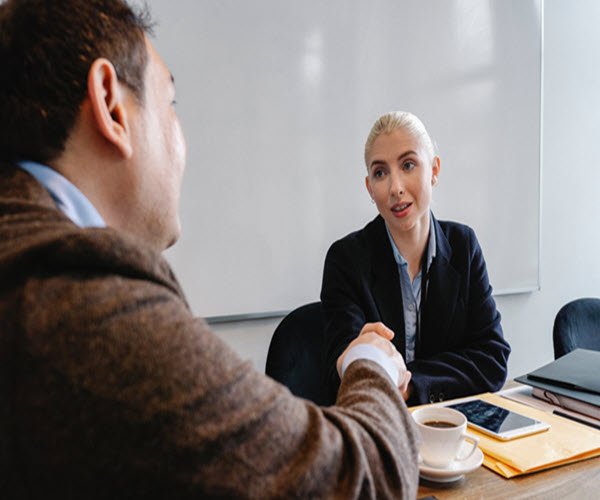 Impact Driven Executive Coaching
Increased Self-Awareness: Identify and modify unproductive habits in real-time, fostering personal growth.
Alignment with Reality: Gain a realistic perspective, making informed decisions and overcoming obstacles.
Challenging Assumptions: Develop a process to challenge assumptions and resolve conflicting commitments, facilitating personal transformation.
Behavior Adoption: Adopt effective actions through deliberate practice, replacing outdated habits.
Team Alignment: Assess alignment with business priorities, maximizing collective impact.
Improved Team Performance: Enhance team performance through heightened self-awareness and collaboration.
Clear Articulation: Communicate your impact clearly, fostering understanding and appreciation.