The GC Index profiles the Intelligence sector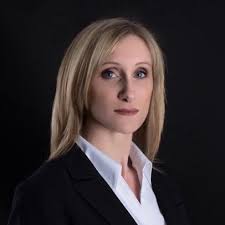 In a series of blogs – The GC Index speaks to Julie Clegg, CEO Human-i Intelligence Services Inc., OSINT (Open Source Intelligence) expert for Channel 4's TV Show 'Hunted' and former West Yorkshire Police Detective Constable.
From the computer screen to the television screen, Julie has crafted her life's work around investigation, profiling and technology, combining her knowledge of cyber-psychology with two decades of online investigations experience to bring to light those that hide in the digital shadows and cause disruption, distress or terror.
A former police detective and undercover operative, criminal and geographic profiler, an active search and rescue volunteer, a passionate human rights advocate, a global educator and an avid world traveller, Julie approaches her life and work with determination and a relentless sense of adventure. She is driven by a desire to help every person live a life free of victimization, oppression, and fear.
Along with her trusted team of leading global experts in digital and mobile forensics, data analytics, forensic psychology, and organized crime, Julie uses all-source intelligence with a focus on online OSINT, social media intelligence, and ethical and proportionate practices for covert and undercover investigations to solve complex problems for corporations, governments, law enforcement and non-profits worldwide.
In a world of increasing artificial intelligence, Julie brings human solutions to digital investigations.
The intelligence sector is facing ever evolving enemies and experiencing global, political and technical disruption on a level never seen before, the core of which, let's face it, are people.
Julie's passion and drive to bring human solutions to digital investigations and her passion to help every person live a life free of victimization, oppression, and fear make her insight fascinating.
In this series of blogs we look at Julie as an individual, how she makes a contribution and impact, how she builds her teams and what she believes the key ingredients are to a successful investigation.  We also look at her plans to educate and develop others.
The first in our multipart blog sees Julie talking to us about her work, how she builds her teams and what she takes in to consideration when calling on her vast network of specialists alongside using her own extensive skills to help bring those in the shadows out in to the blazing sun.
Don't miss out – make sure you follow us on LinkedIn and Twitter to find out more about this secretive and elitist industry.