Imagine-Group Gain GC People Company Status
Imagine-Group, an estate and lettings agency and new homes business, was awarded GC People Company status by Nathan Ott, Chief Polisher at The GC Index, during GC Connect 2021, the annual Summit for GC Partners and GCologists.
The GC People Company badge is awarded to organisations that demonstrate that they treat people in a respectful, empowered way, to help each individual have the best experience whilst employed by the organisation.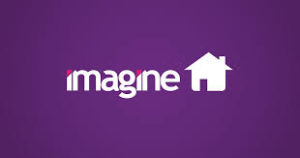 Nathan Ott, Chief Polisher at The GC Index says, "The GC People Accreditation status recognises the dedication Imagine-Group have to engaging their team and empowering everyone to make their very best impact – an impressive commitment to value the contribution everyone makes. Congratulations!"
Imagine-Group is using The GC Index® as a common language of impact and contribution across the organisation. Mike believes it is bringing three key benefits – improved communication, ability to shape high performing teams and make better recruitment decisions.
Mike Cole, Group MD of Imagine-Group, says, "We are incredibly serious about our team makeup, structure and shape. We focus on engaging our team and invest a lot of time to ensure everyone in the business understands how one another can contribute to the business and try to put a structure in place to help facilitate this."
To find out more about how Imagine-Group are using The GC Index please read the Imagine-Group case study here.