InnoEnergy Launch 2019 Game-Changing Impact Programme with The GC Index
We are delighted to announce that InnoEnergy will be running a second 18-month Coaching Programme, underpinned by The GC Index®, following the success of the 2018/19 programme. This will run alongside University students' academic studies and is aimed to bridge the gap between education and enterprise.
The programme prepares students to maximise their impact when they enter the world of work. It also enables employers to best integrate the future talent into their organisations.
All students taking part in InnoEnergy's Game-Changing Impact Programme will take The GC Index® and receive personal coaching around their profile. The new initiative will equip students for the world of work to boost European energy innovation and support the region's sustainable energy future.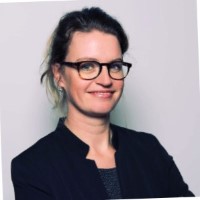 Marloes Wichink Kruit, Human Capital Manager, at InnoEnergy says,
"InnoEnergy sees the need to feed the market with a new wave of talent that is equipped with the relevant skills to make a game-changing impact. We're proud to be continuing working in close partnership with The GC Index® to drive innovation in the sector to help achieve a sustainable energy future."
One of the students who took part in the 2018-2019 programme said, "InnoEnergy has inspired me. I thought I'd just go into industry after completing my Masters but my mind has been open to new possibilities. The coaching around my GC Index® profile has opened my eyes to what is possible. I now believe it is within my power to develop a start-up now or go into teaching and these were options I'd simply disregarded before."
For more information please see more information about our partner, InnoEnergy.