Savage Exec is based in London, UK and specialises in Consulting, Coaching, Training and Wellness.
We work with CEOs and next generation future leaders in SME and Enterprises through our specially designed GC Index solutions: GC Smart Strategy, GC Coaching, GC Training and GC Wellness, the latter being our very newest solution.
Whilst we work across all sectors, we have first-hand experience in Financial Services, Energy, Data & Telco, Sport & Entertainment, Consulting and Professional Services.
Headquarters
United Kingdom
GCP LEVEL 1
1
Accredited GCologist
GCP LEVEL 2
2-5
Accredited GCologists
GCP LEVEL 3
6-10
Accredited GCologists
GCP LEVEL 4
11-20
Accredited GCologists
GCP LEVEL 5
21-50
Accredited GCologists
GCP LEVEL 6
51+
Accredited GCologists
WHY US
Why us? We're happy for clients to speak on our behalf:

"In July 2020, Mark facilitated his 'GC Smart Strategy' programme with CAScloud. The learnings from my own GC Index 'impact' profile were a key component of an incredibly well facilitated methodology. We now have clear strategic priorities and a robust action plan that will enable us to achieve our ambitious 3-year strategic ambitions. As a skilled strategist, I cannot recommend Mark highly enough to businesses wanting assistance in pulling together their own business strategy plans!"

Craig Stretch, CEO, CAScloud

"I've recently benefitted from a 6-session programme using Mark's 'GC Coaching' methodology. Mark's a great reflector and through some insightful questioning he helped me devise my own solutions for improving the commercial effectiveness of my business. He also helped me create actions which rapidly led to some great results. I readily recommend Mark as an executive coach."

Mike O'Dell, Founder and Director, MiChris Ltd

GCP SPECIALISATIONS
Business Strategy
Culture Transformation Programmes
Leadership Coaching & Development
Management Consulting
Marketing & Branding
Mergers & Acquisitions
Operational Improvement
Organisational Design & Development
Project & Programme Management
Recruitment & Onboarding
Sales & Growth
Performance Mgmt & Sucession Planning
Team Impact Development
Young People Development
Wellbeing
OUR POWERED BY GC SOLUTIONS

OUR GCOLOGISTS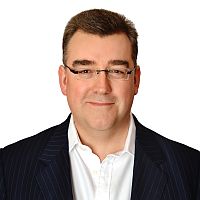 Mark Savage
Savage Exec Ltd
United Kingdom
Business Strategy - Culture Transformation Programmes - Leadership Coaching & Development - Management Consulting - Mergers & Acquisitions - Operational Improvement - Organisational Design & Development - Project & Programme Management - Recruitment & Onboarding - Sales & Growth - Performance Mgmt & Sucession Planning - Team Impact Development - Young People Development