LEADER INTERVIEW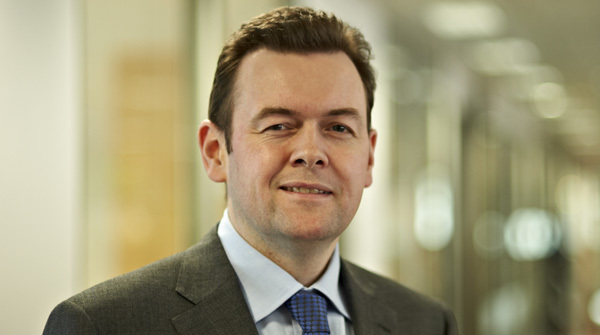 Neil Carberry
CEO
recruitment and Employment Confederation (REC)
Play Maker
About Neil:
Dr John Mervyn-Smith talks to Neil Carberry, CEO at the recruitment and Employment Confederation (REC) the leading membership organisation for recruitment/staffing firms and individual recruiters. Neil believes that 'As a £35bn part of the UK's professional services sector, brilliant recruiters change our economy and do the same for candidates' lives. At REC, we speak up for our fantastic sector, hold to professional standards and help firms and individual recruiters grow and understand the changing demands of the market.'
Neil also holds a Non-Exec position at Acas and the Chair of a primary academy trust. He is also a member of the Low Pay Commission and a RFU Level 2 qualified coach.
In this GC Index People Leader Series Neil talks about being a Play Maker.
Your GC Index Profile shows you're a strong Play Maker. You've had a successful career; how do you think that's reflected in your GC Index profile?

I recognise the profile clearly in what I'm doing now with the REC. I've always been involved in complex situations that have required a deal of negotiation. In my early career I was involved in things like trade union negotiations and now, with modernising the REC these skills equip me well for the task ahead.

From a leader's perspective that involves carrying people with me and also getting more delivery from the team we have here. I'm a great believer, especially in the labour market and jobs market that we have today, that it can't just be about you ordering things off the menu but it has to be about engaging people and opening people up to drive their own success.
This is a leadership style that's worked for you, but does it fit with your view of the world, your values about the world?

Yes. I think it's really important to be authentic as a leader. That doesn't mean that sometimes you don't have to play things slightly differently. Of course you always have to read the situation and decide the appropriate way to step in, or indeed step back.

But, for me, I've always felt that the best work is done by teams that are skilled, but also motivated and engaged with their work and they get that when they have a sense that they are in control of delivering something really good. I think, as a Play Maker, I see my role as helping people to deliver things that are really good.
What key skills have you developed over the years to help develop you as a Play Maker?

The most important thing is understanding the balance of delegation because, as a

Play Maker

, you're not leaning back from what the teams doing but you're also not leaning in and micro managing it. So you need to have very clearly articulated to the team what your role in the process is going to be and what the touch points are.

You also have to have clarity in your own mind as to when you might break those rules. There are situations where you will need to be that kind of alpha leader. We had an example here recently where we had some technical problems that meant we weren't servicing our members as well as we should for a couple of hours, at that point I think it's absolutely the leaders role to step in and say look 'Here's the plan that we're going to deliver to get us back on track' when there's a significant issue that's very pressing and needs to be dealt.

I'm a great believer in purpose as a leadership tool. I don't think I'd have taken this role if I didn't believe the purpose of the REC is for the greater good. I think recruiters, and we speak for 14,000 in different forms here, open up opportunities for people in their careers and they help our economy to grow. If they do that well, yes the recruitment sector in the UK is then a great success and that's what were about supporting, but we support it because it is for the greater good.

You have to clearly work from direction and vision, 'Where we're going', and try to get that widely shared in the organisation. Where the organisation, individual or team start to drift away from that you have to be pretty bold about course correction. Sometimes the interactions you have to have to achieve that course correction won't be the most comfortable if you are a Play Maker but that critical skill set is knowing which interaction, at which time, will land in the way it needs to. It also helps reinforce the need to get that sense of alignment to purpose very clear at the outset. For the REC that's about putting the members at the heart of everything. I think for us member centric doesn't just mean waiting for members to tell us what to do it's about actively making choices about what's best for the members and being really clear about not making decisions because they're easier for the REC.
Given your Play Maker profile, give us an idea of the roles that have been the best fit with that style of leadership? Where have you felt most at home?

Well first and foremost I'll please the REC council by saying here! I think the fact that I have 25 leaders on my council makes the

Play Maker

profile really helpful for building a consensus. The REC is a complex organisation given the breadth of work we cover so boosting interaction across our 70 staff is key for success. I'm really proud of the work we're doing on our campaigns where we're engaging the whole organisation.

I feel the REC is becoming less siloed which speaks to some of what I am trying to bring to the organisation. Likewise one of the externals I've had for a number of years is that I sit on the low pay commission. That feels to me innately comfortable because I'm dealing with 9 individuals from very different backgrounds on a question that has an answer, because it's in pounds and pence every year, where you have to be both very clear on where you are and what you think. But also it's a process of negotiation, discussion and consensus building and that sits really comfortably with me.
Where have you felt least at home?
I did have one role for a year whilst in the CBI where I was working for a sector group. The work programme was very rigid, we had a view to take forward, I personally had limited ability to influence that and there wasn't a great deal of conflict or big challenging questions to be solved and that felt to me to be quite disengaging.
One of the skills of a Play Maker is to recognise the skills of others around them and to bring the best out of them. Who are the individuals that complement you, who is it you want on your team?

I'm a great believer in the theory around hiring people that are better than you. My sense is that I always want to bring in people who challenge me because if they challenge me then they are asking the right sort of questions. I think I'm very strong when it comes to setting purpose and thinking about the shape of the organisation as it's moving forward and at the other end of that, in a few weeks I'm meeting 5 of our largest members Chief Execs, I've got to be able to sell the finished product. What I need from a number of my team is the ability to pick up stuff and drive through implementation. This support requirement comes through very clearly in my profile, and I have to own that. I'm not here to be the operational guy, I'm here to set the framework within which the operational individuals deliver. I'm looking for people who buy the vision, buy the purpose, but more importantly are willing to try new things to push the delivery.

It's very easy to sit on your hands and not make any mistakes rather than try something and risk failure. Good Implementers that are willing to try stuff and innovate are absolutely valuable to me because they are the ones who bring practicality and operational delivery to a purpose-based direction that I'm pushing.

The challenge for me is that we tend to let things be implicit. Trust for me is based on being very explicit about what the terms of the relationship are, what you're asking for and how people can expect you to react to different points. If you go through that discipline of not leaving things implicit, even though you might both agree implicitly what the rules are, it gives you a framework under which you can grow a trusting relationship. The impact on engagement and innovation from employees who trust the organisation is absolutely astounding.