LEADER INTERVIEW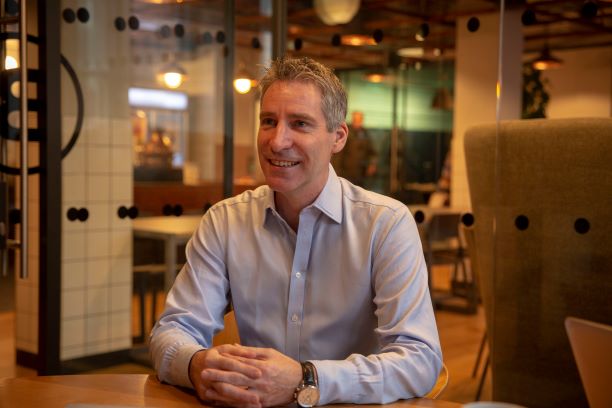 Simon Etherington
Chief Strategist and Implementer
The GC Index
Strategist/Implementer
About Simon Etherington
Simon Etherington is the Chief Strategist and Implementer at The GC Index. Kicking off our GC People Leader Series, Simon discusses how The GC Index has helped him frame some of his past and current leadership experience with technology companies such as IBM, SAP, Sitecore and now The GC Index.
You have had a successful career, what does your GC Index profile tell us about what underpins your success?

For me, my The GC Index profile was both an "eye-opener" and a "comfort blanket".  People have always said that I am a strategic thinker and I always need to put things into a context that makes sense for me.  So, my highest score of Strategist is a "comfort blanket" in that it reflects my core being.  I also had a wry smile when I saw that I was a

Strategist/Implementer

since my favourite saying has always been "I love it when a plan comes together" and I even designed a Business Methodology that intertwined Strategy & Execution which I am totally committed to.

The "eye-opener" was the realisation that whilst I spend a lot of time on Play Maker activities I do so because I want people to buy into my strategy and execute on the plan rather than my natural Play Maker inclination being high – and this insight helped me see how I have always relied on Play Makers to help me achieve success.
What skills have you had to develop along the way to make the most of your proclivities?

Communication and networking skills.  As a strong

Strategist

I find that everything is crystal clear to me and my Implementer proclivity helps me see clearly how we need to execute but I soon realised that whilst it might be clear to me, others have different filters on how they interpret things and I needed to hone my communication skills to convey messages successfully and bring people along on the journey.

Also I have had to develop my networking skills, especially since I have had the fortune to work with some of the best Partner-based companies in the software industry where networking successfully is necessary both to help define the Strategy and to work in partnership to execute to a mutual benefit.
When have your felt, in your career, that your role was most 'in tune' with your proclivities?

There are two particular periods that stand out. The first was at SAP when I became Director of Public Sector on the UK Executive Board. At the time SAP was very much focused on the Private Sector and so I had a high degree of autonomy. This meant that I could come up with a new Strategy, build a team to deliver it and we were very successful – growing the business 400% in three years.

The second was the first two years of my time as Managing Director of Sitecore UK. I inherited a successful franchise which had just been bought back from the franchise owner and would be integrated into the global Sitecore operation in a couple of years. Again, I had a high degree of autonomy and with my excellent team we came up with a Partner-focused Strategy that doubled the number of UK clients to over 500 in a period of 36 months.
When have you felt, in your career, that your role was least 'in tune' with your proclivities?
In the last of my 11 years at SAP, I took on the role of SME & SAAS Director on the UK Executive Board.  My challenge was that the SME strategy was driven out of Germany and each of the regions were expected to be a "cookie-cut version".  Fundamentally, I could not influence the Strategy – now I know why I did not enjoy it!
Who do you like to have around you, people who complement your proclivities and get the best from you?
The language of The GC Index has helped me to see this clearly and give it a name.  In both the examples above where I was most in tune with my proclivities a very large part of the success was due to the presence of a strong Play Maker – Matthew Trimming at SAP and Carmel Quinn at Sitecore.  Both of these helped embed the strategy into the teams, mould the culture to a success culture, and understand the pulse of the organisation.