LEADER INTERVIEW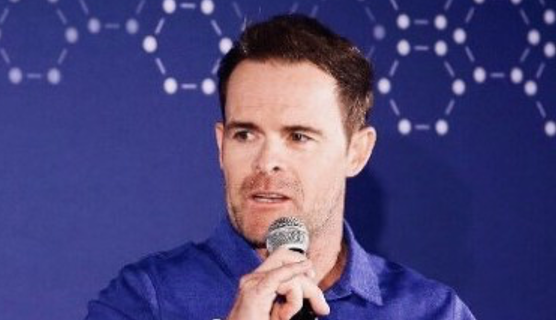 Allistair McCaw
Founder & CEO
Champion Minded
Polisher
About Allistair
Allistair is a best-selling author of 4 books, a keynote speaker and is recognized as one of the world's leading figures in maximizing human performance, leadership and developing winning team cultures.
For over 25 years, Allistair has consulted and worked with some of the most successful people, athletes, teams, corporations, and organizations in the world. He has spoken and consulted in over 50 countries and continues to teach and inspire people all over the world. Allistair resides in Delray Beach, Florida.
You have had a successful career, what does your GC Index profile tell us about what underpins your success?

I would say first of all, work ethic and discipline. From a young age. When someone asks me what success is, it really is as you define it, but it comes down to discipline. The polisher for sure, from a young age, I would say I was always setting goals and always looking to the future. I'm a visionary as well, even as a kid I would visualise myself being a champion athlete which I am very blessed that that happened. Definitely the polisher, for creating a future. Also, the fact that to reach a high level in anything you have to be a near perfectionist or a perfectionist, but that can also be your Achilles Heel as well, because nothing is ever good enough. And funny, I wrote about it in my latest book, about the fact that I have had to work on accepting a good job, and not always, you know, for example, it's like if I am working on a PowerPoint presentation, that will get changed 30 times, which is not necessary.  Instead of three or four times and going, you know what, that is good enough. And that has been a challenge, so yeah, for sure, the Polisher really resonates.
This is a leadership style that is obviously worked well for you. Do you think it fits your world view, and your value systems? Like the way you feel about the world.

That is a tough question. I think in all these things your values are your foundation. All my decisions are taken from my values, and that is why I always tell people that is it very important to have values, to know what your values are.

It's a tough question to answer with regards to this. I think everything is value related there. Your Playmaker is about dealing with people – what are your values there. What do you accept, what don't you accept? You know, being a Game Changer as well – is it within the correct ethics of what you are doing? Everything is pretty related there with values.
I think you have said you always pushed yourself – must try harder. That is definitely a Polisher value. If a job is worth doing it is worth doing properly, and that is definitely a Polisher value, and that is how you live your life. What key skills do you think you have developed over the years that has helped you develop your polisher… the Polisher in you?

I would say making better choices through the experiences I've had. We always talk about have you had one experience in 20yrs – for example, have you been in one position in a job for 20yrs?  Sometimes I when hear about people who have been in one job for about 25yrs, in the same office … some people may admire that, and I do, but I am thinking, "WOW!" Your world for 25yrs has been that office. And that view outside your window, if you had a window.

So, for me it's about having 20 experiences in one year. That doesn't mean job hopping, that means getting a lot of experiences which has helped me make better decisions. And something … we're all getting older and it goes very fast, and the great thing about that is you get to trust your gut feel more, and what is your gut feel? It is your experiences – that you make better choices, or you just feel this doesn't feel right, or this person doesn't … there's an energy there. So I'd say with the Polisher, it has helped me make better decisions over the years, through experiences. Also, as I just mentioned there with perfectionism, I feel I have got better in that – in knowing the job has been well done and I don't have to question myself. is that good enough? So I'd go along those lines. And a big part of my job is working with perfectionists. 'Because I have never somebody successful who is easy to work with because their standards are high and they are near perfectionist or perfectionists, which means they are never satisfied with their results. I would have to say that all those experiences have helped me become a better polisher.
When in your career, if you think back, have you felt most in tune with your Polisher and possibly your Playmaker?

I would say again that with age it has become better, and I am more at peace with it, even though I am not completely. I have had like two lives in a way. I was a professional athlete – and that is also a perfectionist game you know, you can always run faster, always be a higher position, so there is always that ladder all the time. And now in my career there is that element as well. I would say now, from a point of view of being more …. I don't think a Polisher can ever be at peace, because it's in you. You just can't go "I don't care anymore" so I don't believe a Polisher can ever be at peace, because that is why they are where they are. What I'd say now, even though I am definitely not at peace.

I believe we metamorphosise every five years
Your PM score is also reasonably high, and you think that is reasonably accurate. PM think in terms of we, rather than I, because one of the skills of a PM is to recognise the skills of others around them and to bring out the best in them. So if you think back, who are the individuals that compliment you. Who is it that you would want in your team? Who are the people who compliment your proclivities and get the best out of you?

Definitely honesty. I think honesty is a big thing in terms of having the hard conversations, having people that can… and I think we were very lucky Natalee because we both went to the same school in the same era where we got brutal honesty when we were younger. Today it has softened up a little bit, you don't want to hurt feelings, but you're not really getting to the point. You're hurting your own feelings by not expressing those things. So I think honesty. I want to work with people that have good emotional intelligence. That are able to say, "I don't think that's the correct way you are going there Alistair. Let me suggest this, what do you think, and not tell for example. So that would be important.

People that are striving for excellence is very important to me. People with good standards, people that are not judgemental. Those are the people I want to work with. or

We spoke about Kevin Anderson for example, and Kevin is very much that person. Highly disciplined, very honest, extremely high standards. Of course, you know he comes from JHB as well, so I don't know if its just a culture thing that we get each other.  I don't think everybody is like that, but that is where it clicked. With that type of personality. He is not easy to get along with. He is a very respectful super guy. I am sure you have seen him on TV and interviews. But he is tough. He questions a lot of things. And those are the people I like to work with.

He has made me…  better by, you know he will say, ok let's do this… and he will say why. He isn't being disrespectful; he really wants to understand why we are going to do that and where that links. So those are people I love to work with. They make me better because I have got to have answers.
So if you look at things, or your way forward, though the GC index lens, is there anything you might change going forward?

Obviously, the implementer score, you know being the lowest, that is one, and I haven't really had enough time to really look into it and go… ok why am i?… because Implementation of things is very important to me… but I can procrastinate on things that need to be implemented. So that resonates.

Maybe it is things that I don't enjoy doing that need to be done but not being implemented. I do not know if that makes sense, if that goes along with that.