LEADER INTERVIEW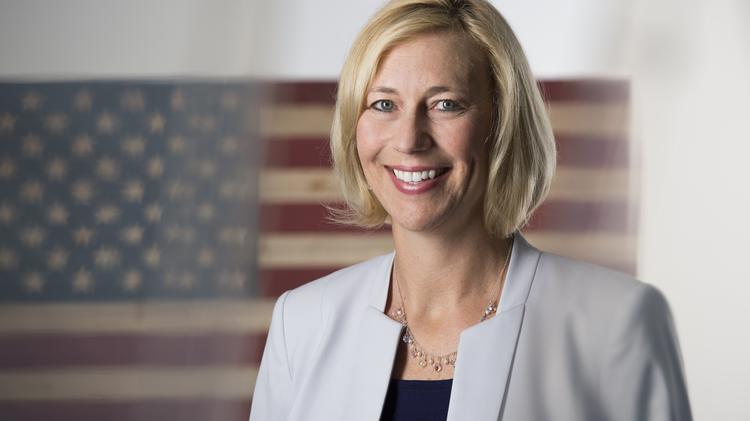 Eleanor Allen
CEO
Water for People
Game Changer/Play Maker/Polisher
About Eleanor Allen
Eleanor is the CEO of Water For People a leader in social responsibility and innovation in the global water and sanitation sector. 2.1 billion people around the world don't have access to safe water and 4.5 billion lack access to adequate sanitation. It is Water For People's mission to ensure that everyone where Water For People works has lasting quality water and sanitation services – Everyone Forever. Prior to joining Water For People Eleanor had a successful career in consulting in the global water sector holding senior roles with Arcadis and CH2M/Jacobs.
You have had a successful career, what does your GC Index profile tell us about what underpins your success?
My GC Index shows me as a strong Game Changer followed by Play Maker and Polisher. I also have some Strategist and Implementer, so I can do those tasks too when needed. However, what I love most is coming up with new ideas! I also know that I need a team of Strategists and Implementers with me to make ideas happen. Being a Play Maker also allows me to bring a team together and keep us all moving forward in a (hopefully) harmonious way. Interestingly, being a Polisher too is sometimes a help (things need to look great!) and sometimes a hinderance (if someone else's things don't look great I can always (unsolicited) help to them to polish their things!)
What skills have you had to develop along the way to make the most of your proclivities?
The skills I have had to develop along the way are to make sure that I do have Strategists and Implementers with me on my team. However, I can't have a team of just Strategists and Implementers or we get bogged down with the details and lose momentum and I lose my energy. Balance is needed to keep things exciting, inspiring, and moving forward in a thorough and well-rounded fashion. Plus, I have had to keep my Polisher in check at times to not undermine my team, as I mentioned above.
When have your felt, in your career, that your role was most 'in tune' with your proclivities?
I have felt "in tune" with my proclivities several times in my career and none more so than here at Water For People. This organization has a truly 'Game-Changing' impact around the world. I am fully "in tune" when I take on a new challenge or role and must develop a new vision and ideas. Then I build the plan and the team around the vision to make it happen. I love doing that!
When have you felt, in your career, that your role was least 'in tune' with your proclivities?
I have felt least "in tune" with my proclivities when I required to be a Strategist or Implementer myself (and nothing else) for extended periods of time. That drains my reserves. I fully appreciate the need and contribution that colleagues bring with these proclivities, and together we can do, and have done, some really great things. However, if I am personally needed be in that Strategist and/or Implementer space for too long then quite frankly people are not getting the best from me. The GC Index is a really good framework for setting individual and collective team expectations around how everyone can best contribute and be valued. It would have been extremely useful to have the framework earlier in my career!
Who do you like to have around you, people who complement your proclivities and get the best from you?
I like to have a team around me that has all people that represent all the proclivities. That keeps things lively and balanced, and we complement each other! I love working with people with the same proclivities as me (Game Changer, Polisher and Play Maker) as there is a common energy around possibilities and doing things differently together that I find really energising. By the same token as above, I really need the Strategist and Implementers to help our teams ground new ideas into a reality that everyone can understand and move them to tangible outcomes. That is how we change the game!