LEADER INTERVIEW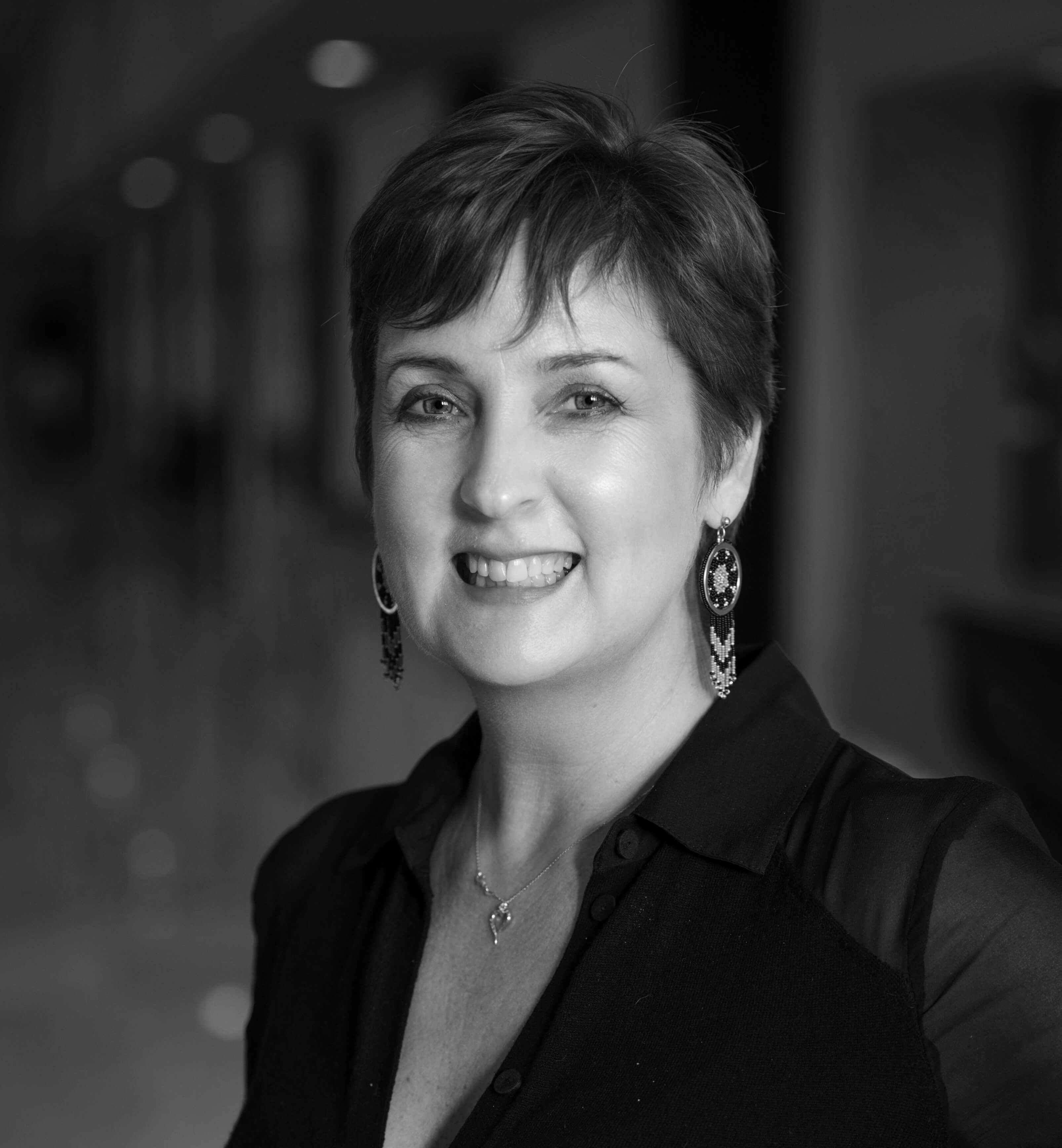 Andrea Grisdale
CEO
IC Bellagio
Game Changer/Polisher
About Andrea:
Andrea Grisdale spent her formative years in England's gorgeous Lake District, before embarking on a career in the travel industry in the 1990s. After traveling the four corners of the world, as an overseas representative for a British tour operator, she ended up in Northern Italy as a guide and tour manager in the Dolomites and Lake Como.
Just before the start of the new millennium, Andrea decided to strike out on her own and form IC Bellagio, a travel company providing Italian experiences for high-end travelers ranging from villa rentals and exclusive guided tours to luxury hotels.
Andrea is a very vocal advocate of the travel industry, inspiring students at Colleges and Universities to follow in her footsteps. She is also very conscious of the role inspiration plays for her staff as well, encouraging them to travel abroad and offering them exciting career development opportunities.
In this, the latest 'The GC Index People Leader Series' we take an up close and personal look at Andrea's approach to leadership and how her GC Index profile has underpinned her successes to date.
You have had a successful career, what does your GC Index profile tell us about what underpins your success?

I have to honestly say that The GC Index Profile described me very well – in fact one of the core values of my company is 'Continuous Improvement.' I should also add that the others are 'We Care, We Believe in Community, We Do the Right Thing, We Create Opportunity. 'I believe strongly in 'Make it Bad then Make it Better' but DO IT! This is my Game Changer and Polisher profile in action.

Another part of what came out in my GC Index Profile was how 'good enough' is not part of who I am; my lower Implementer score.

I constantly seek new ways, opportunities, to do things better (Game Changer and Polisher) as I believe that we are put on this planet for a reason and the fact that I do not have any disabilities or health challenges and I live in a beautiful part of the world in a safe environment means I have a responsibility to give back. So I use my 'being' to the full to improve the lives of others whether through the personalised travel experiences that we offer our travellers, the professional, warm and welcoming hospitality we provide to our Villa dei Sogni and Palazzo del Vice Re guests , education opportunities we offer both to our direct team within the company as well as Italian and international students that join our company – it is very much a live and learn as one of the team culture. The opportunities we seek each and every day, whether it is to improve our company culture, our guidelines, our product, our accommodation and the employment experience our staff have with us. 90% of my company are women under the age of 35 which is quite a rarity here in Italy. I strongly believe in these ladies (and 10% men) and the value of investing in our people because, without a doubt, my business is all about the people.

I love experimenting with new ideas and I am definitely the person who 'jumps off the cliff' and works out where the parachute is on the way down and, whilst en-route finding another opportunity or two!
What skills have you had to develop along the way to make the most of your proclivities?

I love to learn. I love understanding how to improve things. I love new opportunities. I love going to sleep at night knowing that I went that extra mile for a purpose. I love taking inspiration from others. I love seeing positive results that continue to happen in so many ways, large or small. I love knowing that I made a difference in someone's life no matter; that's the Game Changer in me.

I have learned along the way that not everyone is like me, thinks like me, has the same energy level as me or has the same outlook as me.

I have learned, thanks to coaching, that my approach to people cannot always be the same and to accept that they have their own way of doing things which may be very different to mine and that they may not do things exactly the same way as I would have – but that is ok. I have learned to be patient with others and to be curious as opposed to frustrated when people ask me questions that I believe have obvious answers (typical of the Game Changer). I've also learned how to slow down a little, take the time to delegate from the beginning and trust others to do an amazing job; to develop as a Play Maker.

Living in a country which is not mine, and a country that could be described as 'Male Dominated' I've also learned that being a female foreigner can truly be hugely advantageous. I have come to realise that what many people may see as a 'problem' I see as a 'huge opportunity'.
When have your felt, in your career, that your role was most 'in tune' with your proclivities?

Always.  I don't feel that I have ever had a job in my life I've not been in tune with as I have always loved what I have done and been in positions where that drive for excellence has been advantageous as well as being given the autonomy and space to push innovation and continual improvement.

I love to share things with others. If I can help them improve what they do and how they do it this really plays to my continual improvement.  Sharing opinions, ideas, thoughts, possible improvements with groups and associations with which I am involved has also given me a career step up. It quite often leads to invitations to participate in bigger projects.

I enjoy learning from others and looking at ways that I can improve on their ideas.  I also love learning from others and getting inspiration on what they do and taking ideas back to my company and, where possible, improving it; the combination of my Game Changer and Strategist proclivities.
Who do you like to have around you, people who complement your proclivities and get the best from you?

I love to have positive, transparent, 'don't use 100 words when 10 are enough', energetic, professional, fun, 'lets get it done' and 'now' people around me.   I enjoy talking to people of all ages and from different cultures, hearing their stories and experiences and understanding their 'Why'.

I get so much energy from hearing their stories and what they have achieved, or what they are putting their heart and soul into achieving, because they totally believe in it.

Over the years I have learned that the best results don't require me to be chained to my desk 24/7 and that the opportunity to take a step away from the day to day and truly have the time to spend with people who have no direct connection to who I am and what I do can give me so many great new ideas, often without me realizing it.

I have an amazing team of people both inside the office and across Italy.  So often its easy to forget just what a difference the company I have built and manage means to them, their lives and that of their families.  Taking the opportunity to listen to their stories is beyond energizing.  Another one of my learnings was no matter how highly skilled a person may be if they are not someone that I would love to travel with then my company is not the right place for them.

I also enjoy people who bring 'stability' into a room and/or relationship/situation as I think this is hugely important to feel that security.

Only working alongside people with whom I enjoy speaking too, hanging out with and hearing their opinions is not an option anymore my job is to put myself in a position to turn up each and every day 150% ready to give my best and I have to make sure I am in that position.  Whilst your question uses the word 'people' I would also like to mention that being around my animals, 3 dogs, 3 donkeys, 1 cow, the neighbors cat who has decided she prefers to live with us and a domesticated fox is very grounding and I can think of no other place I would rather be after a big or difficult day – time spent in the stable and walking the dogs is second to none.

Andrea was interviewed by Simon Court CEO at GC Partner, Value Partnership. Value Partnership is a leadership consultancy developing leaders, teams and organisations to successfully navigate their business journeys.