LEADER INTERVIEW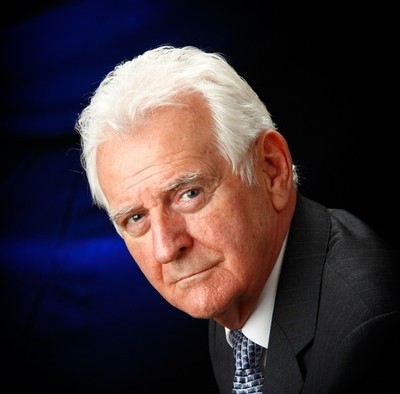 Frank Dick OBE
Motivational Coach and Speaker
Frank Dick
Game Changer
About Frank:
Frank Dick has achieved a number of incredible successes over his career. These include supporting the South African Sports Confederation and Olympic Committee (SASCOC) as their High-Performance Director where he was consultant to South Africa's top coaches and athletes for the Rio Olympics and Paralympics. His impact contributed to RSA achieving 10 medals - 2 Gold, 6 Silver & 2 Bronze, 4 of which were won in athletics, Franks area of expertise.
Frank is also President of the European Athletics Coaches Association, Member of the IAAF Coaches Commission, as well as Chair (and architect) of the IAAF Academy.
From 1979 to 1994 he was the British Athletics Federation's Director of Coaching, where he was widely acknowledged as and remains one of the top sports coaches and coach mentors in the world. Frank led the British Athletics team into its "golden era" with Olympic gold medallists such as Daley Thompson, Steve Ovett and Sebastian Coe.
Frank personally trained Daley Thompson CBE, Athlete, and created training programmes for individuals such as Gerhard Berger - Formula 1, Katarina Witt - Figure Skating, Boris Becker - Tennis, and Justin Rose - Golf.
Frank talks to Dr John Mervyn-Smith, Chief Psychologist at The GC Index about his career and his game changing proclivity.
You have a strong GC Index Game Changer profile. Mapping that on to your world - what's the essence of a game changer coach?

It all starts with accepting that there's always something you can do differently, whatever you see there has to be another way of doing it. That's not to dismiss the things that do work in life, but there are always other ways to work.

If you're going to develop other people, whether they are other coaches, other leaders or other athletes, what sparks them – what works for them is very individual.

The notion of life being coachee centred, coach led and performance related science is supported that's the world you have really got to live in. You have got to have this feeling that this person in front of you has totally unique needs and if you've not got a flexible mind that can find different ways of getting through to this person, to feed on their strength and to make them grow, then you shouldn't be in coaching.

The key behaviours you're looking for are summed up in an acronym I like to use which is O.D.D. Own Decide and Do. What you're trying to do is to develop people to take ownership and to turn moments in to opportunities. They then have to be able to take considered risks in the decision making to turn the opportunities advantage. Then they have to do it effectively and excellently to deliver on that.
When do coaches get it wrong?

Everything starts and ends with people, people talk about development in life, development departments. The fact is the only thing you can develop is people because the people do the other bits after that. So everything starts with knowing your people. Do you really know your people?

You're not going to know your people if you can't observe things by observation when you look at things, are you really seeing things. When you're listening are you really hearing things? Over time can you develop the ability to have a gut feeling about things and to trust that feeling.

Wrapped up in this is your learning process. There are some things in life you can be taught and there are other things in life you can only learn. You can be taught the science of what you do and the tools of your trade, these things you'll receive by studying on line, in a lecture or in a book but you can only learn the art of what you do, whether it be coaching or whatever your career is, and that learning is through experience.
This is where your Game Changer creativity comes to the fore. In terms of learning – give us a flavour of learning in a creative way

Vernon Law said that 'Experience is the cruellest of all teachers because she gives you the test first and lesson second'

Once you move in to the learning territory you're usually coaching after the event. You let the person have the experience and then you come in afterwards and ask the questions. Could it have been done better? Could it have been done differently?

A good example of this was when Jessica Ennis went to Daegu, Korea, in 2011. This was the year before the London Olympic Games and the javelin didn't quite go right. Jess finished second so her coach, Toni Minichiello, an outstanding coach and one of the best in the world, called me up to talk through Jess's performance. He asked me what I thought about Jess' performance.

My immediate reaction was how are we going to argue about 4 lifetime bests! Jess achieved 4 lifetime bests out of 7 events over 2 days. Magic…. A fantastic job.

But I asked Toni what Jess did when she was having problems with the javelin and Toni said she'd come across to speak to him and Mick Hill, one of the UK's top ever Javelin Throwers, where they then gave her advice.

I believed that at that point just giving her advice was wrong because there are moments in your life when you've given people all the tools they need, they've got all the competencies there, what they're needing is the experience to make the decision under pressure.

So, as a coach, if you jump over the fence then you're stopping them making the decision and they don't learn through the process

It's the same as parenting, a friend of mine dropped his daughter off at university and cried all the way home. I remember thinking at the time 'what a great soft toy'. I thought he was tougher than that. But then 2 years later I was standing in the car park in St Andrews saying goodbye to my older daughter, Erin, with my younger daughter Cara and Linda, my wife, and a grain of sand must have blown off the beach and lodged itself in my eye. I told Linda and Cara to say goodbye and I got in the car.

I was really quite distressed and my first thought about why I was distressed was because I felt I've not done enough for Erin to be ok, to take ownership and move off and look after her life. Then it dawned on me, it was me that wasn't prepared to let go, this was hurting me more than anything else. I think what we have to remember in life, whether we're parents, leaders or coaches is that the whole point is to let them go. Part of that is for the people we develop to take ownership of their own lives and move on.

The poem 'The Prophet' by Kahlil Gibran talks about parents and children, where the parent is to the bow as the child is to the arrow. As coaches, leaders or parents, give them power, give them direction but let them go.
What do you look back on and think yes, I was on good form?

I really couldn't answer that question, there have been moments when you suddenly realise that you've been working on processes….. you've got the processes right and the outcomes take care of themselves. You're not in total control of results but you are in control of a performance. You get the performance right and the results will look after itself. There have been moments where suddenly something happens and it seems like a surprise but it dawns on you afterwards that that is what you're supposed to be doing.

We can aim for excellence. The big mistake people make is to look at excellence today and think if I can do better than that then I'll achieve but the contest is always in the future. What we must be able to do is to have a picture on what excellence will look like and work out how we create the process to get to that point. When you're designing a process, you don't plan forwards you plan backwards…. If this is where you have to be by 'X' date then where do you have to be 6 weeks before that and then 6 weeks before that.

That doesn't mean your plan is carved in stone either. At points you'll certainly have to think differently to find other ways of being creative to pull everything back on line and keep going but you have to know where you're going otherwise how do you plan your journey?
In 2016 Eddie Jones asked you to undertake a challenging position as strategic planning consultant to the England Rugby Leadership Team in preparation for Rugby World Cup 2019 Japan. What does Eddie look to you for?

Eddie knows I've got a fair bit of experience in coaching and that I have observations on situations in front of me that maybe slightly different to observations that others would have and Eddie values that in me, he values me and that excites me to come up with other ideas.

Eddie's mindset is like that anyway. He is absolutely relentless in the pursuit of something new, something different, a different way of seeing things. Having received input from me he has this inordinate capacity to distil that in to 3 key points and then you work on that. Certainly, in the world we're in now were surrounded by a tsunami of intelligence coming at us from all angles, the most important single skill is to simplify that, draw it in to tight points that you can deal with and deal with them.
One of the skills of a Play Maker is to recognise the skills of others around them and to bring the best out of them. Who are the individuals that complement you, who is it you want on your team?

I'm a great believer in the theory around hiring people that are better than you. My sense is that I always want to bring in people who challenge me because if they challenge me then they are asking the right sort of questions. I think I'm very strong when it comes to setting purpose and thinking about the shape of the organisation as it's moving forward and at the other end of that, in a few weeks I'm meeting 5 of our largest members Chief Execs, I've got to be able to sell the finished product. What I need from a number of my team is the ability to pick up stuff and drive through implementation. This support requirement comes through very clearly in my profile, and I have to own that. I'm not here to be the operational guy, I'm here to set the framework within which the operational individuals deliver. I'm looking for people who buy the vision, buy the purpose, but more importantly are willing to try new things to push the delivery.

It's very easy to sit on your hands and not make any mistakes rather than try something and risk failure. Good Implementers that are willing to try stuff and innovate are absolutely valuable to me because they are the ones who bring practicality and operational delivery to a purpose-based direction that I'm pushing.

The challenge for me is that we tend to let things be implicit. Trust for me is based on being very explicit about what the terms of the relationship are, what you're asking for and how people can expect you to react to different points. If you go through that discipline of not leaving things implicit, even though you might both agree implicitly what the rules are, it gives you a framework under which you can grow a trusting relationship. The impact on engagement and innovation from employees who trust the organisation is absolutely astounding.