LEADER INTERVIEW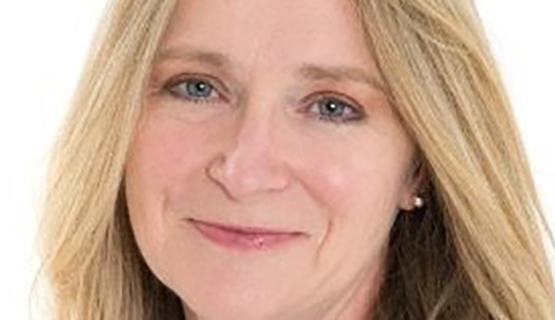 Annette Andrews
CEO
Acaria Coaching & Consulting
Strategist/Polisher
About Annette Andrews
In this edition of The GC People Leader Series John Franklin-Hackett, Founder and CEO at GC Partner Franklin Hackett Ltd, talks to Annette Andrews about what's underpinned her successful career and how she has achieved an impressive portfolio of experience.
As an experienced Chief People Officer Annette has worked with organisations on a global basis for 30+ years; she has deep knowledge and expertise across the People and Culture agenda.
MBA qualified and a Fellow of the Chartered Institute of Personnel Development; Annette is also a qualified Executive Coach, Mentor and Mediator. She is due to be installed in the UK as the Master of the Guild of Human Resource Professionals in 2020.
She has worked with CEOs, Board's and senior leaders on a global basis in highly regulated organisation's during some of the most challenging periods in their histories; including Ford Motor Company, Lloyds Banking Group and, most recently, the Lloyd's Insurance Market. Her role has been to ensure that People and Culture are integrated with business strategy and are on the agenda at the top table.
Annette, you've had a successful career in the HR space – What does your GC Index profile tell us about what has underpinned your success?

I'm a strategic thinker.

I love understanding the bigger picture, the business strategy, the business as a whole and the people. This allows me to develop the people strategy to look at how people, business and customers can all be enhanced. When I'm creating a strategy, I'm not just creating a strategy for this step, I'm also considering the future

, the next three or four steps, so

I sometimes have to reel myself back a bit as that might be too much for some people.

 

I love delivering a strategy and seeing it through to its conclusion. I get a huge amount of pride of being part of a team and business and delivering the strategy. Especially when we deliver gold standard. 

I set a very high standard for myself, both personally and professionally. I work hard to make sure I deliver that gold standard. That said I've had to accept that you don't always need to deliver gold standard, sometimes silver or bronze is ok. It's not easy given my polishing nature so I have to remind myself of this and manage that within my own resilience and energy. Equally I'm always thinking about how something can be improved or enhanced. It's not just about delivering something it's about creating a legacy which I see as being a part of a future to be proud of. 

So in a nut shell, my direction is to create the strategy, deliver it and then leave a legacy to be proud of. My profile definitely reflects that. 
Can you walk us through how all of this comes together and how it has helped you to design, deliver and perfect strategies that you've had to create?

It starts with understanding the business

.

I

s the business trying to transform the future?

T

his is where I identify whether I need to build on or add to a transformation. I am very aware that I tend to work two or three steps ahead. Sometimes that is too far down the road for

some people. It may be that they can't visualise the

outcome

,

a large change

might be a bit scary, or they may not be able to think more than one step ahead

and

t

hat's ok.

 

So I've learned how to take people with me on a journey. I'll go and work with smaller groups or individuals to help them on that journey and to help them develop their thinking. The key win in this is to identify what they're thinking, what's motivating them and how they can contribute to the success. This means that they can own it, be proud of it and be a part of it rather than 'done to' going forward. 

When I take it back to the board each stakeholder can each see their own stamp on the proposal and that supports with the buy in and, hopefully, I've helped them on the journey as well.  

The big lesson I've learned is to reel back the big strategy piece at the beginning and break it down to version 1, version 2 and version 3 

I always think of designing and delivering a strategy as a game of chess. You have to think about which piece you're going to move first, what the knock-on effect will be on the other pieces and that it may not play out the way you're planning. There is always need for adaptability  after-all you might have to alter the plan.  

The first piece of consultation is to find out what the team and the business think should be done first, which piece to move first. The ability to adapt and go with the flow and take people with you is key, there are times when you will take two steps forwards and one step back and that's ok because over all you're still moving forwards because ultimately you're going to achieve the goal. 
Inclusion is a big part in the development of strategy in a large organisation and it's clear that your strategic inclination allows you to identify and understand the relationships between those individuals and their competing motivations and use that to inform how you orchestrate that inclusion piece.

I've always been highly empathetic, I can read people, rooms, body language and I

'

ll adapt myself to that but I also pre-empt when talking people through the strategy and adapt my approach to different people to help them on that journey. It also allows me to identify what people need to be able to see in a document and to own from it. 

 

There are pros and cons to that. People need to put it in themselves otherwise they can feel 'done too' or manipulated if you pre-empt too much. That's a really subtle art, but again one that I've developed with time. But again, it's about being able to adapt.  

The other thing I'd observe is on this very high level of expectation on what I, we, the business team deliver and I don't just mean in terms of quality, I like things to be world class, sector leading, new…… and it has to leave a legacy.
There's a great sense here of you polishing your own practice, maybe to ensure the legacy piece?

I'm very hard on myself. I'm always looking at what I could have done more of, what

I

could  have

done differently. I'm also very aware that potentially I could stretch myself too thin as a result of this need for excellence. I've learned to manage my own energies.
It's becoming very apparent that there is an enormous amount of energy and working out that goes on behind the scenes – a complex cognitive process - in your head, to deliver excellence. How much of that do you think is visible to others?

I don't think it's visible at all. My nature is

not to

shout about what I do or how I do it. I just get on and do it. No-one will have any idea on how much thought there is going in to something I do. I'm way more open about reflection

and

how much of a hard time I've given myself in making things great. This experience

, the GC Index profile,

has driven that question –

H

ow do I share more about that different thinking but in a way that is appropriate for the room

?

 
So – the curve ball question now, given your profile and inclinations, where do you see the future of home working going?

W

e don't need offices

anymore!

I

t's a really high fixed cost. We might need a little office but for most of us we know remote working work

s. I

t should have transformed how we think about the way we do our work. Lockdown has been hard, but we need to

accept

that this is the way forward and the world we're going to have to live in

is so different now. W

e're going to have to be flexible and adaptable. 

 

Many have reconnected with their families and values about what's important. We're way more focused on our physical and mental wellbeing than we ever were. People just don't want to go back to the old. 

Cities will be more about accommodation, you will have some offices there, things like We Works, but predominantly you'll have gyms, food and health care facilities. It'll be the minority going in to an office. It'll be more about communal food and wellbeing. We have a fabulous opportunity to rethink things, our businesses, our lives.  

We need to rethink contracting from an employment perspective, the rewards structure, healthcare and wellbeing move up the agenda. People are going to want to make sure they have that work life balance. All of this is reflected in our customers too. 

Strategically this means we can start to rethink the people strategy because talent won't stay with you if you're not thinking about policies, rewards, how you recruit and retain. They will move to organisations that are thinking about it now. 

I'm working with a start-up at the moment, a fabulous opportunity to rethink the employment relationship. So my thinking at the moment for this client is how can I make this really different, shine to the rest of the world and let people copy us. There's no better compliment than being copied for the things you're doing!