LEADER INTERVIEW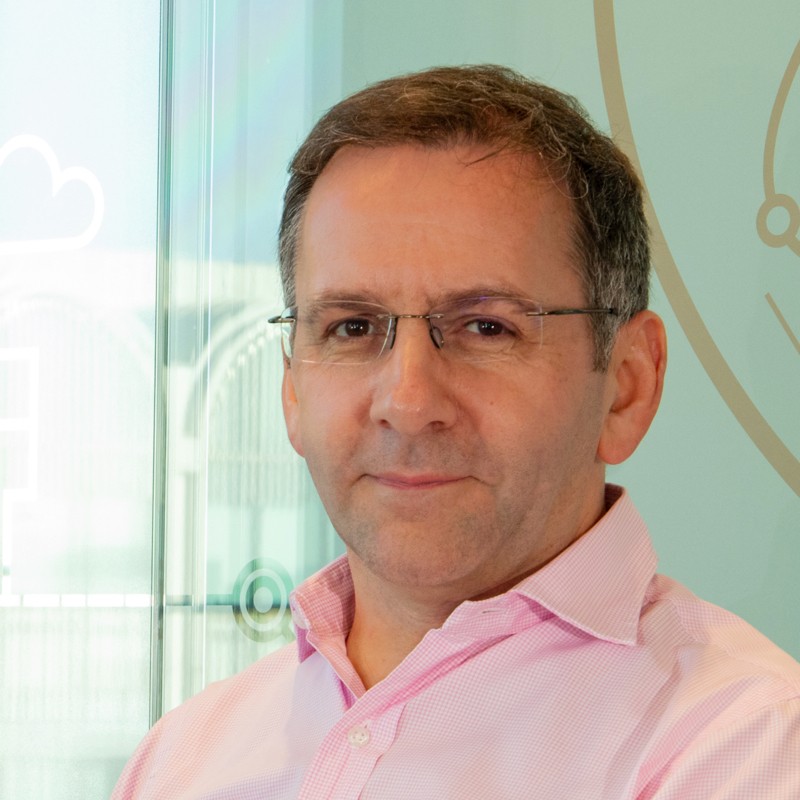 Will Serle
Chief People Officer
Capita
Strategist/Implementer
About Will Serle
Will Serle joined Capita in April 2018 as Chief People Officer, a new role created to devise and deliver the people strategy which is a key driver of the wider business strategy and on-going transformation plan.
He is responsible for implementing the foundations to drive the future people agenda, supporting and advising the organisation to evolve Capita's culture and ways of working for our employees.
Will has over 20 years of global Human Resources experience, predominantly in the Oil & Gas sector,  as well as a great track record in forming and leading large teams through demanding and complex organisational transformations. Prior to joining Capita, Will was Chief People Officer at Amec Foster Wheeler, a global engineering organisation, providing services to the natural resources sector in over 40 countries.
Your GC Index profile suggests you're a strong Strategist Implementer. Tell us, how is that reflected in your evident success in your career?

I guess I see myself as more of an Implementer and I guess that's been typically how I've managed my own work and how I've led my teams in the organisations that I've worked for so I do recognise myself in my profile.

 
Let's go back to the Strategist bit because, talking earlier, you said that was a bit of a surprise for you. As we talked some more it became apparent that being purposeful is actually very important to you.

It wasn't so much a surprise, I always feel strategy is a bit of an unusual tact, I think Strateg

y

is part of a lot of people's roles and

,

certainly

,

as your career progresses in to more senior roles then of course you should be spending your life looking at strategy because if you're not then who is?!

 

I think it's more my personal perspective that strategy is only valuable when you actually bring it to life for customer, an employee or an investor, or for yourself for that matter. So I guess from a personal perspective I see more value from the implementation and the impact of what it is that you're doing rather than the thinking about it. I know it's valuable but I feel it should be a component part of anybody's role. 
I was fascinated by your story about having to revisit the importance of your role in an organisation, tell us a bit about your period of reflection.

It's been on trend for people

to talk about purpose led organisations and I've worked for organisations that have had good clarity of purpose and organisations that haven't. I think what's changed in recent years is that a growing percentage of employees want to be clear what the purpose of the organisation is so they can align it with their own sense of

values

–

which is what it comes down to. An emerging trend is that the investment community is starting to look at what the purpose of an organisation is as well because they are linking that in to how sustainable that business might be rather than just short-term performance.

 

There are a couple of drivers there that are making people think about what their purpose might be a bit more carefully than they would have done previously. 
Let's go back in time, what got you in to this world?

Back when I was

14,

I worked for the National Trust for Scotland during the holidays and I always worked throughout school and University just to fund my studies. I was one of these fortunate people who had some experience of working life when I entered the working world full time.

I wasn't sure exactly what I wanted to do when I went to university

.

I figured I'd end up running my own business or something like that because I had an interest in that. I guess as I was in university and when I started

working,

I started to think about the people elements and how work impacts people. I also formed the view

that,

typically

,

HR was really poorly done in terms of the impact on employees and the business. There was a big gap

between what

I was taught at

u

niversity and what I was seeing. 

 

That fell in to my sweet spot – looking at the thinking versus the actual practise. So as I finished my final year of University I decided to look specifically for jobs or graduate roles that gave me an opportunity to get into an HR function and I was really fortunate to find one.  
Coming back to the present day – you've talked about this energy you have for making an impact through getting things done, but we also touched on the importance of having a relationship with a boss that allows you to do that. Give us some of your insights in to what's been important for you to be an Implementer at your best?

I think the relationship between any HR person at any level and their operational or line boss is critical. It's more important that the functional boss. That's the way I've always worked, whatever level in the organisation you're at, to have a really clear understanding of the parts of the business that your supporting so that you have a view on how that business should be run

.

N

ot just from a people perspective but also which customers you should servicing, what products you should be selling, which geography should you be aspiring to go in to, how the business is going to grow.

I expect my teams to have full knowledge of all that stuff and to be happy to express an opinion, not just to wake up when you start talking about people issues. 

 

I've been really fortunate in as much as the bosses I've had share that view and that's been their expectation and I think that pushes performance and it also means that you don't have to have some of those philosophical conversations about whether something is worthwhile doing or not. If it's good for the business and good for the individual then that's where you put your efforts.  
That's where we see you at your best – 'Ok so we've agreed what we need to do now let me have the freedom to get on and do it'. That's true of you at Capita with your boss now?

Yes, this is the second time we've worked together so I knew what that relationship was going to be like before I started there. John (my boss) is a person that is a very purpose led leader, very values driven, he's typically got very clear ideas about what he wants to achieve in an organisation. He

absolutely

sees

the value in people and wants to try and give people opportunities. In that respect it's an easy relationship. In another respect he's a very very hard-working individual with very high expectations and he's the sort of person that always wants more. That brings the best out in the team

.

 
And it brings out the best in you?!

Yes, I've worked with different kinds of bosses with different kinds of styles, if they were filling in The GC

Index

they'd be all over the place.

So

I think it's possible to work with different types of

people,

but I do enjoy working for John and

yes,

he definitely brings out the best in his team.
Trust and being trusted to deliver – You've obviously won trust along the way, what does that tell us about you?

It probably goes back to the point of delivery. I think with a good boss you should be able to have a different opinion on things and you should be able to disagree violently about things but at least respect each other's point of view. That's where the idea on council comes in. If that relationship is right then the CEO uses the head of HR as one of their councillors and seeks input and advice and so on and that's a really important part of the job. Whether that's informing teams

,

a particular strategy that should be followed or how something should be implemented. That kind of relationship has to exist if there's going to be trust there. 

 
Given your GC Index profile, Strategist, Implementer and a bit of Polisher there's a sense of self sufficiency, being able to cover a lot of the bases. In terms of people you like to have around you who do you look for that will help contribute to yours, and the collective success? Who are the folk that compliment you?

I think it's a good idea to have a fair variety of people in your team, a different mix of people. Having said that there are certain 'types' of people that I prefer working with than others, that's for sure. I've formed a variety of teams over the years and they've all been different but I think that your level of success in terms of delivering the aspects of your role is very much dependant on the team you have around you. To pick different people with different attributes is critical.
Strategists typically like to join up the dots and look for patterns and trends in the world around them as a basis for planning and for action. What are you seeing in your world as we go through this pandemic?

People will look back at this part of history, and I don't just mean the pandemic, I mean this period of history as one of the most exciting. It certainly is from an HR perspective. Just look at the things that boards and

Excos

are interested in right now and compare that to the list that was there 5 years ago. Look at how the investment community are assessing and how investors are making decisions about which businesses they want to support.

 

I think linked in to all of that is the power of the individual, how people are feeling right now and how they express their opinion and the impact that can have, look at the view that people have on the planet and how much of that has been shaped by individuals being unhappy about something and coming together and actually wanting to make a difference, putting pressure on politicians, changing people's habits. That's about the empowered individual and the ability to be heard now which you couldn't have been a few years ago as social media wasn't so popular. I would highlight some of the things that have come out of the Black Lives Matter campaigns in terms of the power of the individual. Just look at the expectations of employees – they want their employer to have a view on things. A few years  

ago, that expectation wouldn't have been there. It's exciting for organisations to take a view and to try and effect change and involve people, their work forces, get their opinions and  

harness their energy to make a difference.