LEADER INTERVIEW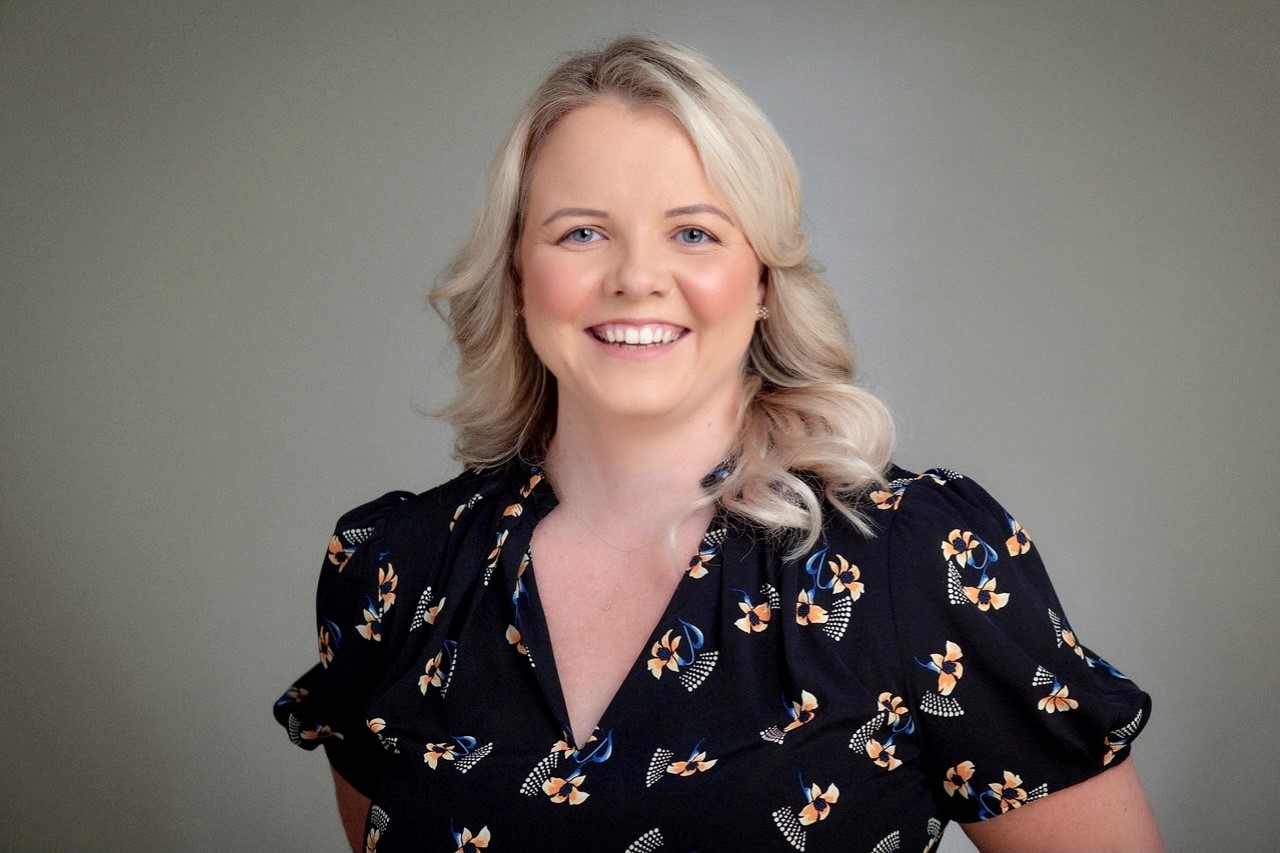 Yvette Janse van Rensburg
Talent Resourcing Manager EMEA UK&I
CBRE Global Workplace Solutions
Polisher/Game Changer
About Yvette:
In this edition of The GC People Leader Series John Franklin-Hackett, Founder and CEO at GC Partner Franklin-Hackett Ltd, talks to Yvette Janse van Rensburg - Talent Resourcing Manager at CBRE Global Workplace Solutions.
A self-motivated strategic thinker, Yvette is truly passionate about People and Talent - helping individuals, teams and organisations thrive.
CIPD and CMI Level 5 accredited, she has over a decade of experience in the recruitment and Facilities Management sector, both on the frontline and behind the scenes in various roles spanning People, Talent and Development Management for SME and FTSE organisations.
Yvette brings with her experience in designing broad workplace wellbeing strategies as well as individual Coaching sessions, motivational speaker sessions, HiPo talent_development programmes, employee engagement strategies and more. Over the years, Yvette has become a Licensed Practitioner for Motivational Maps®, an accredited motivation Coach with a focus on mindset and mental wellbeing and an i-act Registered Manager for Understanding and Promoting Mental Health and wellbeing, putting the skills gained through these qualifications into practice regularly.
Yvette has worked with leadership teams both within SMEs and FTSE listed organisations to develop and unearth emotional cultures, including chairing workshops on managing emotions and why emotions matter in the workplace, all facilitated through her practitioner training in the Emotional Culture Deck. She has worked with teams and organisations on transformational Culture Design Programmes through evolving new or mapping existing workplace cultures with a focus on performance.
She is a Founding Member of the Engage for Success wellbeing Thought and Action Group and was previously co-chair of the APSCo HR & Talent forum, both Thought Leadership groups focused on People and Talent.
Yvette believes in continuously learning and evolving her skillset and is currently undergoing assessment to become a WELL Accredited practitioner, joining the ranks of those committed to advancing human health and wellness in buildings and communities around the world.
Your main energies are Polisher and Game Changer, tell us how these energies have supported your career successes?

I found my GC Index Profile incredibly accurate. At my core I am a very solution orientated, innovative thinker – it's that belief that something can be done differently or done better. There's always another way to look at something. But also, the ability to recognise and further develop a creative idea and then deliver on that idea to a very high standard is definitely my Polisher profile through and through.

I feel my career success has been driven by three factors. Firstly, that need for continuous learning. I have genuine thirst for knowledge which can sometimes be a down fall. I want to read and absorb absolutely everything and I just can't decide which article or piece of research is more important so it takes a great deal of self-discipline to really remain focused but I've developed a 'goal setting' strategy to help me focus and get round that issue.

Secondly, I strive to achieve improvement in everything I do,, drawing back to the belief that things can be done better. It's not necessarily always underpinned by me coming up with that blue sky thinking, but it's having an open mind in to new ideas and possibilities and developing them. I definitely thrive off creative and forward-thinking individuals.

Lastly – the pursuit of excellence. I have an extreme amount of energy around achieving excellence and I will always challenge the tried and tested in pursuit of this. The passion I bring to every project I'm involved in, is conversely born out of a place of having really high expectations of myself and those I work with and this translates in to absolutely everything I do, both personally and professionally. Being able to influence and engage people on my ideas and ways of thinking is also what has helped me achieve this.
How do you go about perfecting creative ideas and how does that approach differ between your own ideas and the ideas of others?
When it's my own idea I understand where that idea has come from, how it's been formed, my vision for the idea and exactly how I want that journey to look. The energy I put in to that is very much driven by understanding what I want the outcome to look like. When it's someone else's idea I see my main role in the development of that idea to be a contributor to support the person because I don't know what the vision or journey is in their mind so the best I can do is enable them and bring the skill sets that I have to the table and help them on that journey to achieve the vision they want to achieve.
When have you felt, during your career, you've been most in line with your Polisher Game Changer proclivities?

I think it's been less about the role and more about the organisations culture. Definitely one which is safe to fail over fail safe. When you work in an organisation that values that creativity, innovation and bravery and fosters a strong emotional culture that's when you see people's curiosity develop and that is when the magic happens. You develop that trust and you feel a lot more confident in your role and knowing the strengths you have as well as the knowledge and experience built up over the years, can really add value to that business.

A Large part of it is driven by the business leaders but it's always been comforting for me to work in a business where that trust trumps the implicit logic where safe is better than sorry. It's about the ability to be able to share ideas, input your thoughts and challenge when you think things can be better without the fear that it will negatively impact your role, career or the relationships you have with those around you.
When or where have you felt that your natural proclivities have been less in tune with your circumstances?
I'm a massive people person, my entire career has been centred around working with people and teams and I really value the collaboration and comradery that comes with that. I've never particularly enjoyed projects that have required me to work in isolation – I can absolutely do it and I will still perform at exactly the same level; I dedicate the same level of energy and focus but you definitely won't get the best out of me by putting me in an environment of isolation. I thrive on that feeling of we're all in this together, we're all driving forward, we're experiencing the successes and failure together as a team and that's what excites me.
So it's about being able to work with other people to help them to deliver great quality and success?
It's driven by diverse thinking – not one single person has the answer to everything so when you surround yourself with people who approach things in different ways that's when you really start to see things come together. Often people feel familiarity is where they'll find comfort and they tend to only seek out people that are like them, whereas I work in a different way, surrounding myself with people that can complement what I do but also, I know I compliment what they do.
What are the unseen elements of someone like you who's energies around being an architect of quality, but who needs to be their best for others to be at their best?
The investment in self is what people don't see, let's face it we don't stand up and shout about it. It's that time and the money you spend on improving yourself for the greater good of the organisation that I think people don't recognise, especially when it isn't development that is driven by the organisation itself and it's something in your own personal development that you want to work on. But it's all development across the board, organisation driven or self, that come together to make what you do so much better as a colleague, a friend and as a leader.
What do you think the lesson is for organisations bringing leaders in who are in charge of improving the quality of what a large number of people do?

A leader and their responsibility of people's development I think requires less of a focus on skill development but more on a change of mindset. It's been a change of mindset that's helped me focus passion and energy in to the right areas to progress my career and being able to identify when I already have the skills and knowledge to deliver a piece of work and when I need to go out and find them. We're so quick to look outwardly as to what else can I add, I need another tool in the tool box, that we forget to look inward and to recognise what we already have that can be used that could make me or my team even better, before I go out and add more tools to my tool box.

To find out what Yvette's predictions are for the future and recruitment watch her full interview here